One

Minute

With…


Mike Jones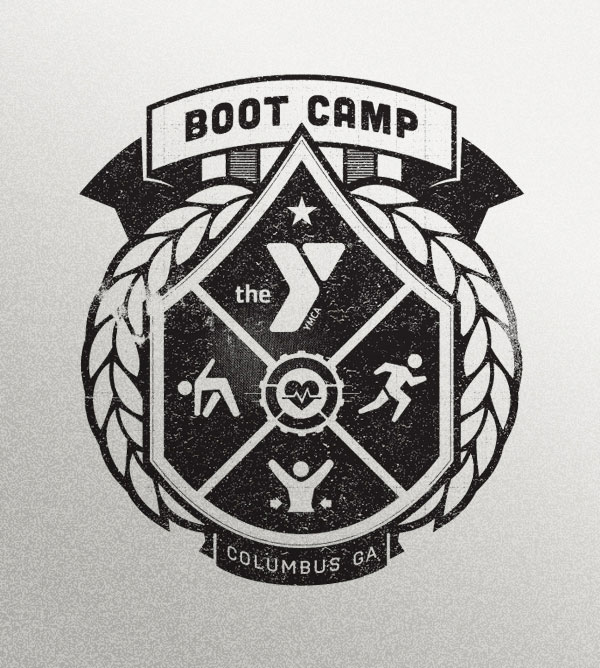 Hi Mike, thanks for taking time to chat with One Minute With. Tell us a little bit about yourself and your work.
Love to. So, my name is Mike Jones, I am from the great city of Columbus, GA – Representing the South! It's about 2 hours southwest of ATL, and we house one of the largest military bases in the country, Fort Benning. I am married with 4 kids and one dog (Hey Karen, Jake, Alexis, Elise, Carson & Chewy!) and I have been doing design for about 12 years now. I am the Senior Graphic Designer at OmegaFi, and I am the Co-Founder of Columbus Creative. I also do my freelance work under EightOne (my personal brand), and I write a blog called "Buckets of Barbecue", because I love BBQ & food! I am not what you might think a typical designer would look like – I am like Draplin: a big 'ol dude, used to play Professional Arena Football for the Columbus Lions. I love my Church & tend to put a lot of my faith in my work, but I get inspired every day by a lot of different folks on Dribbble. My favorite things to design are logos, military insignia, hand-drawn type & t-shirts. So that's me: God, family, food & design!
Walk us through a typical day in the life of Mike Jones.
My typical day starts out with waking up, prayer, then getting the kids out the door for school (props to the wife for making that happen – I am not a morning person at all.) Then I get to work, get a cup of coffee and check Twitter, FB, email & Dribbble to see what's going down. I then get to it, I turn on turntable.fm and get my Christian music jam on and see what's on my to-do list. Then have some lunch – BBQ, if I can – and finish up the day, all while staying in the mix and keeping up with the goings-on of all the social media craziness. I leave here at about 5:25 to go pick up my kids from school – we get home, I cook dinner, hang out with the family, feed the baby, put all the kids to bed, watch TV and hang with my beautiful wife, check social media & Dribbble, play some Battlefield 3 on XBOX (Bucket826 is my Gamertag) with my buddies and then get to bed with the wife, unless I have freelance work that I need to work on – all ending around 2:30 AM. Then I do it all over again!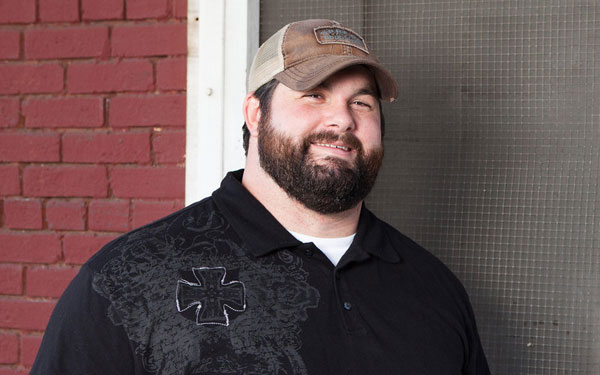 How did you get into design? Was there a defining point in your career, and if so, how did it shape you as a designer?
I got into design early on. I would say I knew I wanted to do something with computers and drawing but did not know what 'til it was time to pick a major in college (Go Wolves! – University of West Georgia!) I have always been able to draw really well, and it was fun, so I figured I would find something that I would get paid to do that never seemed like I was working. That's everybody's goal, right?!
I will say that most of what I have learned about being a designer came from after college in the professional world. If I didn't know how to do something I saw and liked, I would seek out the person that did it and pick their brain. It's very rare that another designer won't share a technique if your motives are humble and true. I basically picked the brains of designers that had rad skill sets. You are never to old to learn something new. So I still practice that today – if I see someone's work on Dribbble, one of my most inspiring stops of my day, I will reach out to them and introduce myself and ask "How did you do that?"
I can't specifically pinpoint an exact event, but after our first conference last year and the good response I received from that and from all the Dribbble love I have been getting, it just made me want to go create more and just strive to get better everyday. I love design. I want to bring great design to my town and make a name for design in Columbus!
How do you approach a new project? What's your design process like?
My design process… Well, it starts out with asking a lot of questions to the client, then I get to researchin' – I go to the web, look to see what competitors in the market look like and what they are doing, then I make notes on all that, get out the trusty ol' Moleskine sketchbook (I have to agree with Von Glitschka that drawing needs to be the foundation of every design) and start sketching concepts – so loose, then more refined, and then I present my sketches to the client – some don't do this, and I guess I would know not to do it when that kind of client arises, but for now it works. They may or may not see something that sparks their "Oh yeah, that's the right direction" response, but they might. Usually, they do and I go from there. Then it's refining my sketch, redrawing for the last time and scanning into Illustrator (Adobe love – I am the Manager our Columbus GA user group.) I vector it out, throw it up on Dribbble to get feedback for myself & for the client. Then, finalize and deliver – Good times!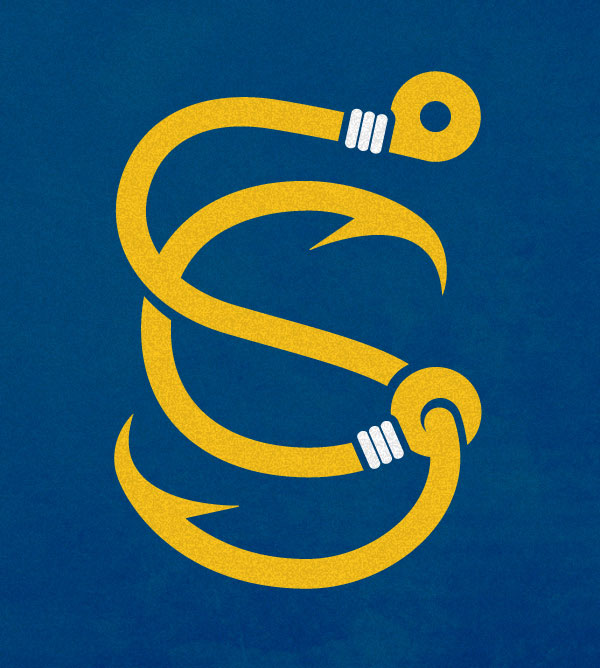 You create awesomely detailed lettering with a slightly retro feel. Where do you get inspiration?
I get inspired by so many things & peeps. I could sit here and name off a ton but the desigers that inspire me most are Jeff Finley (I learned about doing hand-drawn lettering from him), Von Glitschka, Fraser Davidson, Todd Radom, Mackey Saturday, Emir Ayouni, Aaron Draplin, James White, Claire Coullon, Gert van Duinen, Nick Slater, Glenn Jones, Ryan Hamrick, Rogie, Francois Hoang, to just name a few. And all for different reasons! Dribbble is a great place to be inspired and inspire others – It's part of my daily routine. Other things that inspire me: my kids, food (Oh yeah, food!) and, well, look around us – God is the best designer of them all, so his creation inspires me daily. The world around us – from our friends, to the label on the coffee cup, can bring you a spark of creativity! Keep your eyes open. Also I mentioned research in my previous answer – I love learning from what people used to do back in the day when computers where not used. Vintage has its place you can learn a lot and take a lot from those kinds of old designs and repurpose them.
You run a design conference, Columbus Creative. How is organising this different to your usual work? What new challenges does it bring?
It's nuts, bro! I started this with my good buddy Daniel Severns last year. We are Columbus Creative, a Co-Op designing solutions to help non-profits get their design & web needs met. We also are the local Adobe Users Group and we started doing a conference last year to raise membership for our group and get our name out in the community. We had Jeff Finley of GoMedia and Von Glitschka of Glitschka Studios fly down and speak on design for the day. We got inspired to do this from 2 people: Francois Hoang who puts on Montreal Meets and Jeff Finley who puts on WMCFest. I thought, "Well, if these guys can do these rad events then why can't we?" And we did just that. It's a fun and tiring battle – You already saw what my daily routine is like, now add to that a ton more work during the Winter and Spring! There's calling the vendors, coordinating funding through backers & sponsors, getting all the speakers to commit and all the swag designed and ordered. It's not easy, especially with only the 2 of us doing all of it. But when it's all said and done, we put on a rad event and bring something awesome and different to Columbus, GA! (I keep saying GA, because since Jeff is one of our speakers, people assume we are in OH, where he is from…)
We want to get big enough to where we can make it into a two-day event and then eventually into a weekend long conference. It will happen, just watch! This year we bumped it up a bit: We added 2 more speakers, and lunch! And next year, it will be our first 2 day-er with breakout hands on training sessions as well as film screenings by my buddy Spencer Howard who runs Lightscameralists.com. So we are def. ready to up our game and get it to the level of WMCFest and Montreal Meets. All is all it tiring but a heck of a lot of fun and I get to meet some of my favorite artists to boot! I will give this piece of money-saving advice (Karen, don't read this part): When you are booking tickets make dang sure your speaker knows he need to be at the airport – no-shows are very expensive! So, to recap, it's not that organising the event is different to what I normally do, it just adds to the amount of what I normally do. Watch for us to get on the design conference map really soon.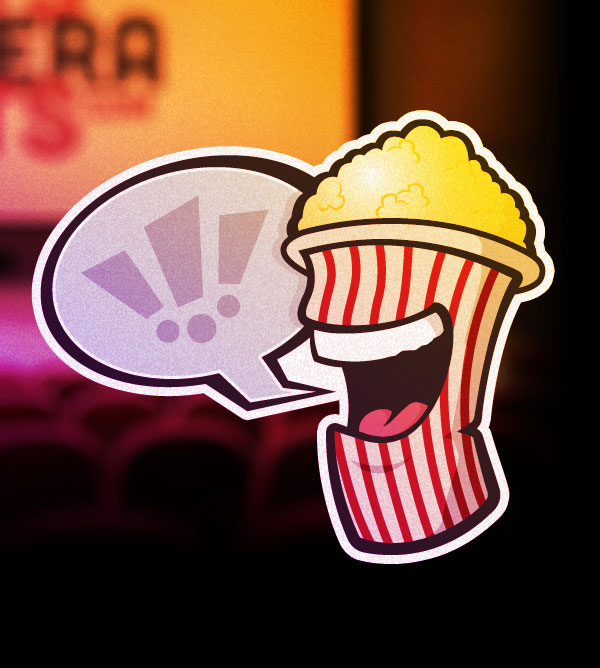 If, in some Freaky Friday-like situation, you could live the life of another designer, illustrator or creative, for a day, who would it be, and why?
Fraser Davidson – His work is so freakin' boss! And it would be interesting to see what life would be like as a normal-sized person, haha! I would love his skill set. Bro doesn't even need a sketchbook! Plus, I would get to chill in the UK for a day and eat some good eats. But it would only be worth it if the skills stayed on the switchback, haha!
What design tools could you not live without?
Software would be Illustrator & Photoshop. Books: The Bible, Vector Basic Training and my Moleskine sketchbook. And BBQ!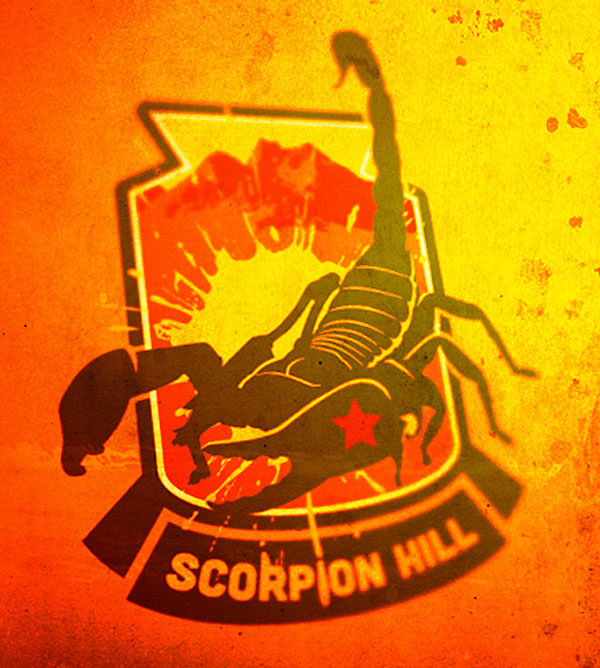 So finally, what tips would you give to anybody who is looking to get started in design?
You want to be a designer? While school isn't the be-all-and-end-all of being a designer, it will ultimately rank you higher in helping place you in a job, but with that said, you could have a degree and your portfolio could suck, so yeah. Have a great portfolio, do the kind of work you want to get – If you want logos, do logos for everybody you know and make each one your baby. Sketch, sketch and sketch some more – Keep your sketchbook or scratch pad with you. You never know when or where inspiration will strike. Don't ever hesitate to ask questions of someone who is better than you at something. And don't forget to research, and know what you are trying to design for. And last but not least, love what you do! Be passionate about it. Don't just get a paycheck, make waves: start a conference, do something that starts getting you noticed, or at least gets you out of your design comfort zone!
Thanks Mike!
Many thanks to Mike for sharing his thoughts with OMW. I genuinely had a lot of fun interviewing him, and I hope you love the interview as much I do!
Why not check out Mike's site, and follow him on Dribbble and Twitter?