One

Minute

With…


Marlene Silveira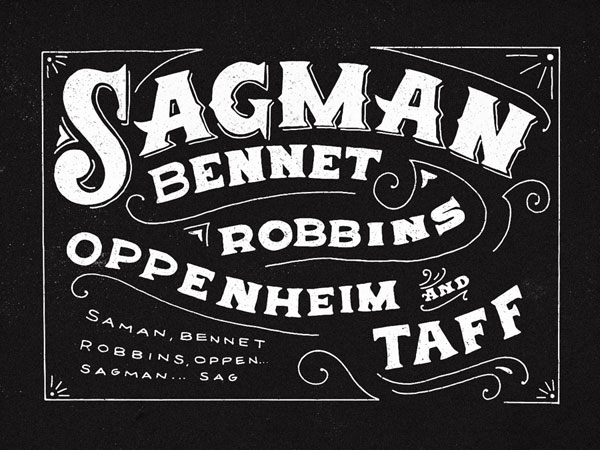 Hi Marlene, thanks for taking the time to chat with One Minute With. Tell us a little bit about yourself and your work.
Thanks for having me! Such an honor to be included with so many talented people!
Well, my name is Marlene Silveira and I'm an in-house designer and illustrator at Reunion Island Coffee by day. By night, I do freelance design and I live just outside of Toronto, Ontario. Recently I've been working on hand-lettering & illustrated self-initiated projects, but the time just seems to get away from me to be able to do it all.
How did you get into design? Was there a defining point in your career, and if so, how did it shape you as a designer?
I have the typical story of most creative people. I've always enjoyed drawing as a kid. When I was about 13, I got my hands on Illustrator and Photoshop, which steered me in the right direction, but I didn't entirely know a whole lot about graphic design until later. I knew I wanted to do something in art but at that point near the end of high school I wasn't sure. A couple years later, I decided to go into graphic design after taking a fundamentals course. I learned it was a decent way to get money and still be able to do what I love. Now in the last year or so, I've been really into typography and lettering, which wasn't planned, but I'm really enjoying it. I've discovered I can be more hands on with my work, constantly learning and experimenting as I go along. Recently I've started a self-initiated project which you can find on my blog. It's really made me motivated to discover myself/style and also keeps me in the habit of drawing everyday.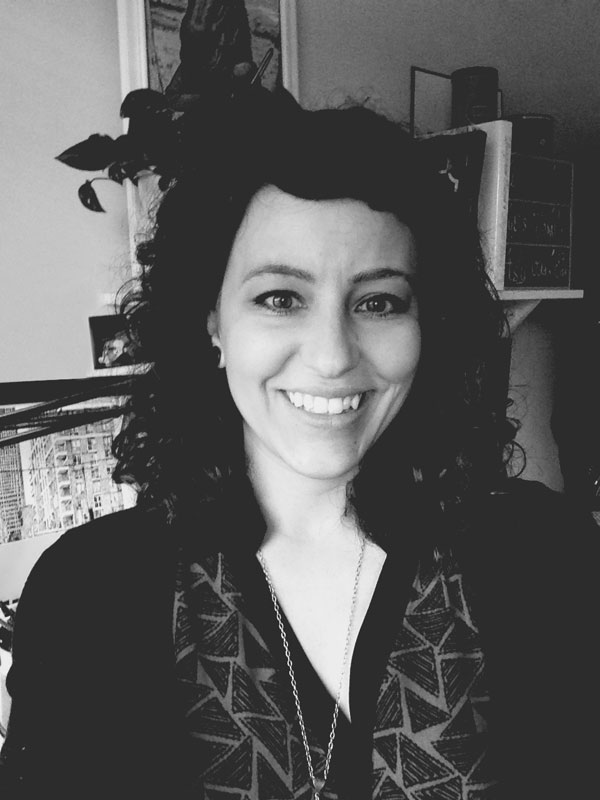 If you could change one thing about your career to date, what would it be?
I would probably have to say the amount of work I've created. There never seems to be enough time in a day to accomplish everything you want to do. Also it didn't help that I took a year off after high school to figure out that I wanted to go into design.
You work in-house at Reunion Island Coffee – How does working in-house compare to freelance work? Do you find that working on a team improves your skills in any way?
Working in-house versus freelance is very different but in a good way. During the day I have an interaction with people around the office and at night it's a more peaceful environment. Working on a team really does improve my skills since I'm always learning something new from my colleagues. A lot of times, well, probably most of the time, when I show a concept for approval they will point something out that I wouldn't have noticed if I were working on my own. Also, when I'm indecisive, it's really helpful to have someone weigh in on a decision. It's great to have a professional input from other designers and after all, criticism is what improves us.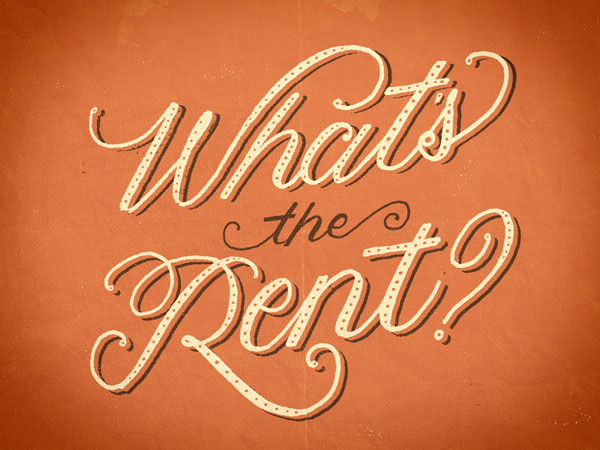 And the flipside of that question, at the risk of getting you fired, are there any downsides to having worked in-house for the past almost-3-years? If you could, are there any things you would change about your current work situation?
No comment… Haha… Just kidding. The only downside of working in-house is that it can be repetitive at times. Especially since I work for a coffee roaster so of course I'm dealing with coffee all day. But in the last year or so I've been working on an extensive illustration and hand-lettering project for our 20+ specialty coffees. I've learned a lot and improved my hand drawn skills and it's always an enjoyable challenge everyday. A lot of the time I feel like I'm not really working when I'm drawing all day so of course I can't complain. Also it's pretty nice to have an endless supply of coffee/espresso/cappuccinos all day long to keep me going. I just have to make sure I don't get too jittery.
Your work ranges across many fields – Branding, print, web, to name just a few. If you could only do one of these for the rest of your life, what would it be?
I've always mainly dealt in the print field which I love. But now I'm focusing more of my attention in illustration and hand-lettering which I would be extremely content to do for the rest of my life. I really enjoy being hands on with my work rather than being stuck at my computer all day.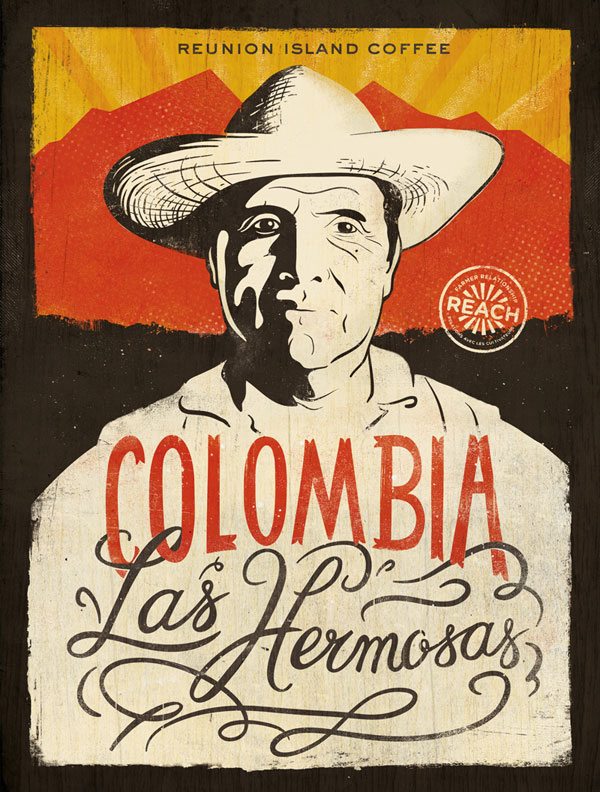 If, in some Freaky Friday-like situation, you could live the life of another designer, illustrator or creative, for a day, who would it be, and why?
That's a difficult question to answer since there are so many inspiring creatives. Lately I seem to keep finding inspiration from Jon Contino, Dana Tanamachi, and Dan Cassaro's hand lettering. Also those guys over at Heads of State which do such amazing work and I've always loved the process of screen printing which hopefully I can do more in the future. Would love to get into their heads for a day and see how they think.
Oh and I can't forget about Jeremy Fish. I've always admired his cute yet creepy illustrated characters. Just to see how his mind works and how he comes up with his amazing combination of illustrated stories.
How would you define success? Do you think you've found it yet?
Success to me is doing what you love and to continuously work hard at it. I have a way to go and there is so much more I want to do, but practice, dedication and passion will hopefully get me there.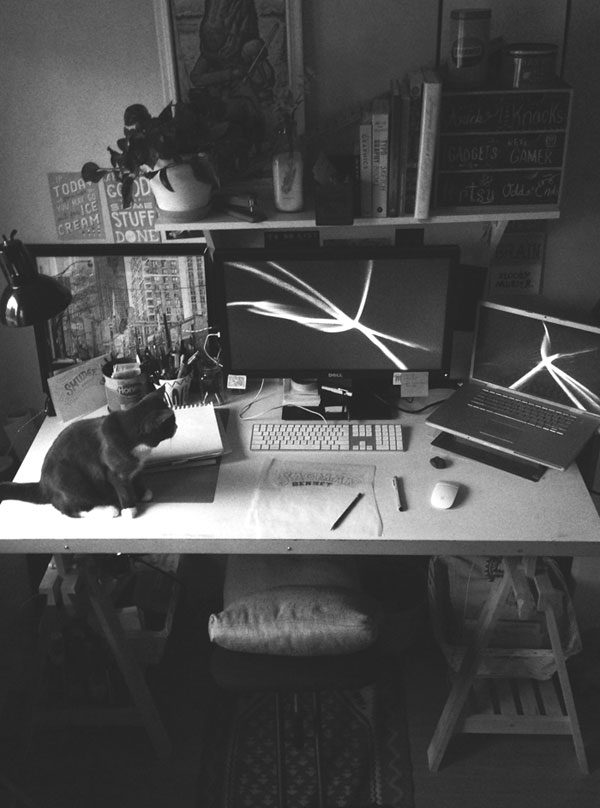 And finally, what tips would you give to anybody who is looking to get started in design?
I'm going to sound like a broken record but work hard, practice and never stop learning. You have to love what you do with a passion and that's all it takes to make it in this industry. A lot of hard work, persistence and patience.
Thanks Marlene!
Many thanks to Marlene for taking some time to talk to One Minute With. I really enjoyed interviewing her, and hopefully you enjoyed reading it!
Why not check out Marlene's site, and follow her on Dribbble and Twitter?