One

Minute

With…


Eric R. Mortensen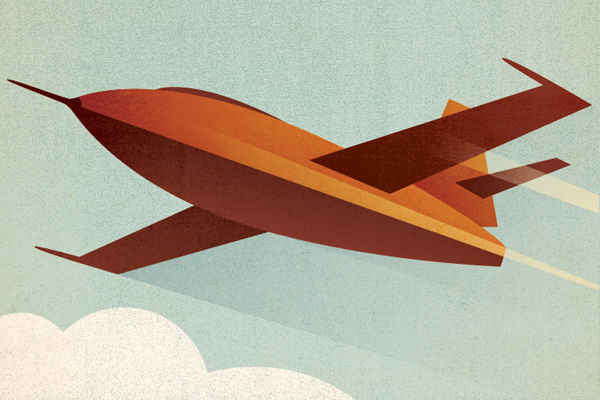 Hi Eric, thanks for taking time to chat with One Minute With. Tell us a little bit about yourself and your work.
Thanks, Conor! Well… I'm Eric and I live in beautiful Baltimore, MD. I've bounced around the midwest in the last few years, residing in Detroit and Minneapolis, and after a brief stint in Nashville, I made my way out east for school. While I am finishing up my MFA in graphic design at MICA, I am also working part time as a designer for NASA, Goddard Space Flight Center. This year I launched a music distribution startup with my brother called Soundsupp.ly, and started a felt pennant print series with my friends, Jess & Tim, called The People's Pennant.
Walk us through a typical day in the life of Eric R. Mortensen?
My partners and I have been working on The People's Pennant for the last 5 months, so many of my days lately have been supporting the project – orchestrating with contributors, placing orders with vendors, designing the website – it's a handful! Some days when I'm not in class I head down to Goddard Space Flight Center in Greenbelt, which is a short drive from Baltimore. I work on projects with NASA's Biospheric Sciences branch, particularly Carbon Cycle studies, and have enjoyed using design to help scientists better communicate their research to the public. Being on campus is amazing, and I often leave time in my day for wandering through buildings I don't work in. My favorite is building 29, where NASA is currently building the successor to the Hubble, the James Webb Space Telescope. Watching the engineers in cleanroom suits delicately assemble this multi-billion dollar instrument, thinking about it being able to look back to the beginning of the universe and tell us new things about ourselves and where we came from…it's almost enough to make a bearded man choke up a little bit.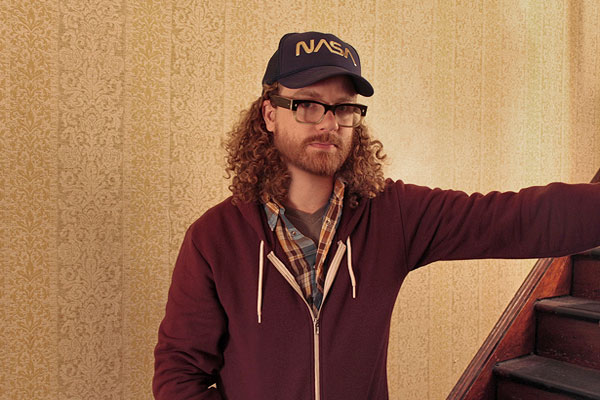 How did you get into design? Was there a defining point in your career, and if so, how did it shape you as a designer?
Our family got an Apple Performa in the mid-ninties and my uncle showed me how to draw the James Bond "007″ logo in Illustrator using bezier paths. I was hooked right away! A few years later, like, every single one of my friends started a band. Or at least it seemed that way. I didn't have any musical talent, but I still wanted to run with all these cool kids so I started designing them t-shirts and album covers. The internet became a popular thing and those bands wanted websites, so I taught myself how to do that. Sooner or later I accumulated a portfolio and design became a legitimate career path.
Music really fueled my young passion for design at that time. I still think one of my defining moments as a designer was seeing that first album cover that I had labored over come back from the printer. I couldn't believe it, it was so real now, all wrapped in cellophane! Truth be told, I still feel that sense of excitement when things come back from press.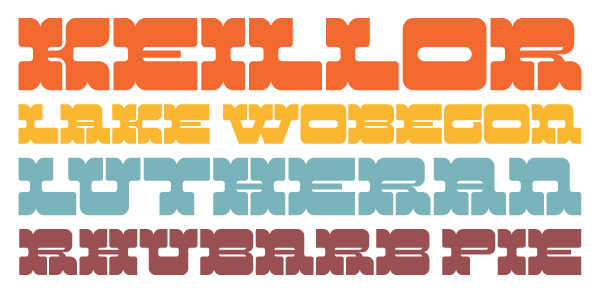 How do you approach a new project? What's your creative process like?
I usually dedicate a fair amount of mental bandwidth to something, a project or a problem, up front and just let things sit. I try not to be in a rush to start pushing a pencil to paper. It's less like waiting for that cliched lightning bolt of inspiration hitting and more like getting the slow burn of good chili dog going. When it is time to start cranking and making I tend to make fast decisions and generate a variety of options for myself. I think half of being a good designer is being a good editor.
Your style is decidedly vintage, albeit with a geometric twist. Where do you get inspiration?
I guess I owe the vintage influence to my mom. She is a big time collector of cool, mid-century advertising pieces and signage, so our home growing up was filled with the stuff. She's an antique dealer now, so we bond over a shared aesthetic interest that tends to be more graphic and of that era. I think the geometric twist comes from those "Learn to draw" books I had as a kid, like "Learn to draw Disney characters" and whatnot. They always had you build the drawings from basic geometric shapes. I guess I just stopped after the first few steps, skipped the final details and stuck with squares and circles. I like when different forms of an illustration have a relationship to one another, it provides a sense of order…and makes aesthetic decisions seem less arbitrary.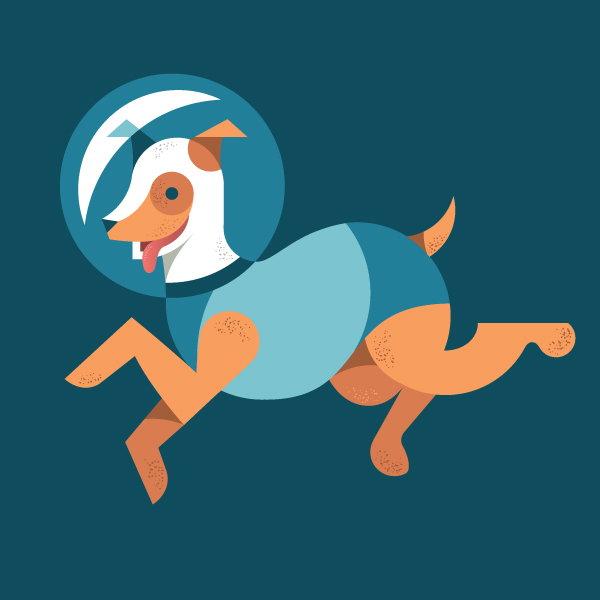 You're studying at the Maryland Institute College of Art. With the design industry changing at such a fast rate, how important is a formal education in design, do you feel?
I think a formal education can be a part of a successful career path in design, but is certainly not a requirement by any means. For me, the decision to go to grad school was a decision to disrupt my 9-5, design-agency trajectory in a way that allowed me to re-evaluate what I wanted out of life and how I could achieve it. I needed an environment and a timeframe that would challenge me to put my work front and center. For some, that might not be necessary, but I think it's just important for you to react to what you need. The best part about all these changes in the industry is that it is all up for grabs. I think if you have the passion and are willing to live that out to the fullest extent, you can make just about anything work. I never doubt the resourcefulness of a hungry bear. They will find a way into your garbage whether you hang it up in a tree or not.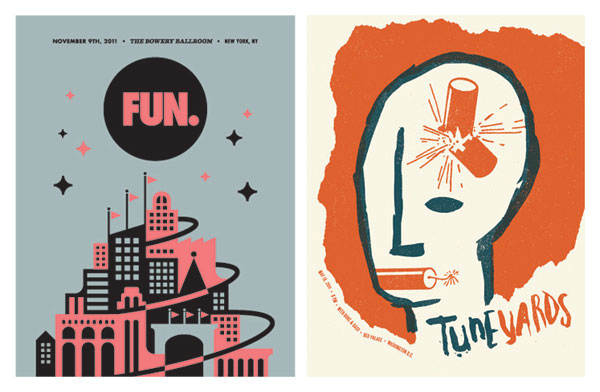 If, in some Freaky Friday-like situation, you could live the life of another designer, illustrator or creative, for a day, who would it be, and why?
I might be abusing this question by answering Alan Bean, but I'm going to say Alan Bean. Al was an Apollo astronaut who flew to the moon on Apollo 12. He was the first astronaut artist, and it is said that he sketched extensively while on the lunar surface. Can't really beat that! I also think it would be neat to be Robert T. McCall, an amazing illustrator and visual historian at NASA during the birth of the program through the space shuttle era, as well as a conceptual artist for sci-fi films like 2001: A Space Odyssey and Disney's Black Hole. While looking through a book of McCall's space illustrations as a kid I decided I wanted to be astronaut. Re-reading that same book as I got a little older made me want to be an artist.
What design tools could you not live without?
I've recently taken to running just about everything I do through a Xerox machine. Rip it down from the screen and run it through the grinder, get a good layer of flavor on it! I love the surprise element, not knowing exactly what is going to shoot out on to that tray!
And finally, what tips would you give to anybody who is looking to get started in design or typography?
I think I would encourage anyone interested in pursuing design to think of it as a platform to express something you truly care about. Don't get caught up in design culture, or portfolio lust – there is so much more out there! Love something and then share that with conviction through your work.
Thanks Eric!
Thanks so much to Eric for giving us an insight into his world! I loved talking to him, and found his answers really interesting!