One

Minute

With…


Mackey Saturday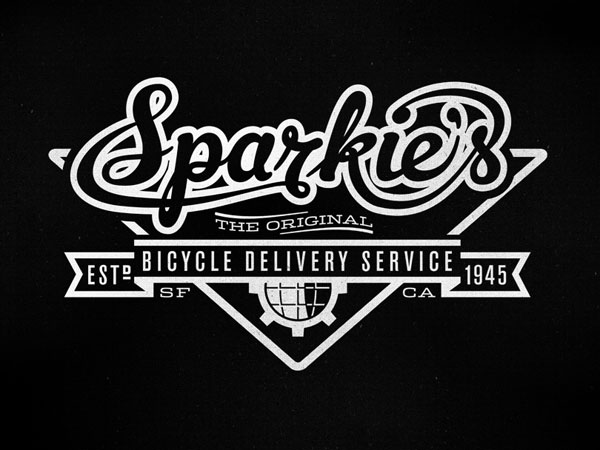 Hi Mackey, thanks for taking time to chat with One Minute With. Tell us a little bit about yourself and your work.
First off, thank you for having me and allowing me to contribute alongside such great talent. As for a little about me, I'm an independent multidisciplinary designer based out of Denver, Colorado. My work spans a lot of genres and I'm honored to get to work with clients on a multitude of levels. I've always been a big fan of the outdoors from mountains to oceans, campsites to cityscapes, it all amazes me and I love to spend as much time as I can adventuring into the vastness that is out there. Living like this has played a huge role in my design aesthetic and also my pursuit of staying independent in my career. I continue to see daily the value of chasing after what you enjoy most and then figuring out the logistics later.
Walk us through a typical day in the life of Mackey Saturday.
I'm not sure if there is really a typical day for me. Living in Colorado the seasons help dictate what any given day may look like, between long and short days, fresh snow or summer sun, it all plays into what my days look like. Right now it's the middle of winter so I basically have 2 schedules I like to follow.
The first and primary looks schedule some like this: 6:30-7:00am wake up, catch up with the world in bed using Flipboard, check the weather, grab some breakfast, make some tea, read the Word, and then head off to the studio. The morning is always for immediate needs, getting any meetings out of the way, and clearing any of those things that may cause anxiety or poor productivity, then onto my design tasks. My office is only a few miles from the Denver skatepark, so at lunch I like to head over there and get a quick session in. Skateboarding has long been something I love and has molded me heavily into where I am today. Getting out and skateboarding helps refresh me, refocus my creativity, and keep perspective when I head back into work. The afternoon is then dedicated to designing, drawing, building, or whatever creatives tasks I'm tackling. I'll work until about 7, then it's time for a work out, followed by dinner and after that really depends on my work load and my wife's schedule (she's a nurse so she works 12hr shifts starting at either 7 am or 7pm.) So this could be time to get together with friends, or time to head back to the studio. I've been more recently trying to call it quits earlier and get home and to bed by 1-1:30 a.m. compared to a lot of my past that was full of 4 a.m. bed times.
The second schedule (if there's good snow in the mountains) starts out the night before by heading up to our condo that we share with a few fine folks. I'll wake up, eat a hearty meal and then usually head over to Keystone or Breckenridge to get on the mountain while the snow is its best. If I'm lucky I'll have some friends to ride with and we'll usually ride until 3ish. After this I'll get some food and head back to the condo to fit in emails and immediate tasks that couldn't be handled on my iPhone while on the lifts before the "official" work day is over. We'll grab dinner somewhere, and then it's back for an evening work session. I'll usually sit by the fire/TV (we don't have cable at our loft in Denver since we rarely watch anything outside of Netflix) and work until about 2 a.m. while my wife gets in her dose of crafting and watching of criminal minds.
There are obviously lots of ways things can play out but at this time, this is how my days are looking.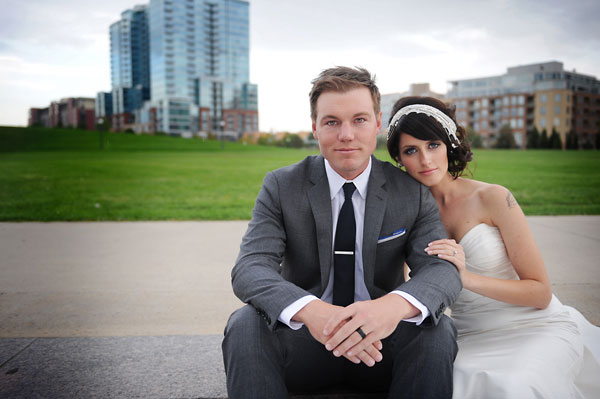 How did you get into design?
I've loved drawing longer than I can remember. My parents still tell me stories about when I was a little child how I would sit for hours on end, head down, drawing every last meticulous scale on a fish and then abruptly crumbling up the paper and throwing it in the trash because "it didn't look like what was in my head," just to start the same process over again. I continued to love art throughout my childhood and then at about 14 or 15 one of my father's clients (my Dad was a financial consultant at the time) saw some of my work while in his office for a meeting and asked if he could set up a meeting with the designer. My Dad proceeded to tell him that all the work was just done by his young teenage son and yet the man still insisted on meeting with me. He ended up hiring me on a contract basis to help design his product ideas for new products. We would meet up, he would tell me his ideas that he could only see in his head, and then I would interpret them and put them onto paper. This was all by hand, he then had a team that would render out everything on a computer and produce the real specs to make the products happen. This was my first foot in the "design" door but I jumped around for the next 7 years within the more traditional arts from mural paintings to metalsmithing. Then post college graduation, I started making some work for a skateboard park I volunteered at and skateboard companies that I was touring with over the summer. That allowed my work to reach a larger scope of people and started gaining me more opportunities which has now grown into what I do today.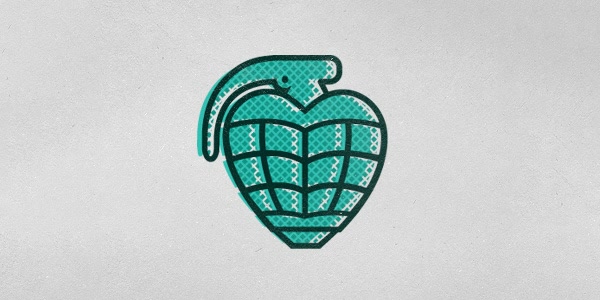 How do you approach a new project? What's your creative process like?
I approach new projects with enthusiasm and hope. Establishing if I'm excited about the project and if I can see its potential for growth and positive change is my first and most valuable step. With this secured I start asking any and all relevant questions that I can as well as establishing lines of communication for us to best communicate during the length of the project. For certain cases, primarily logo and web based projects, I have some pre-made studies that I send out for clients to answer that cover all the basics. Next is web-based research, hitting the books, exploring, adventuring, and starting to let the ideas become a part of my daily life. In most cases, my best solutions don't come when they're forced or calculated, but rather when lying in bed, traveling, or out to dinner with friends. The only way these random experiences can provide solutions is if the questions are actively a part of my daily interactions. Needless to say, as I'm sure is true for most, rushed deadlines are rarely my best work. This all coincides with lots of sketching which is then turned digital and I'll push everything around, line it up proper, and produce some work for presentation.
If you don't mind me saying, your name is a somewhat unusual one – Do you feel that having a recognisable, different name is actually a benefit to you in an industry so large?
Working within such a large industry, that is also so tiny at the same time, I would say that my name may be a benefit on some scales. But at the end of the day, I believe the caliber of the person and quality of work are really what prevail. I would much rather people know and respect my work than be excited about me. I'd rather play the background honestly, however working so heavily in identity development I find myself constantly addressing myself as a brand which tends to push my name more heavily. I am happy to identify with something that I think very well communicates my lifestyle and goals while educating potential clients on the basics of my values and perspectives.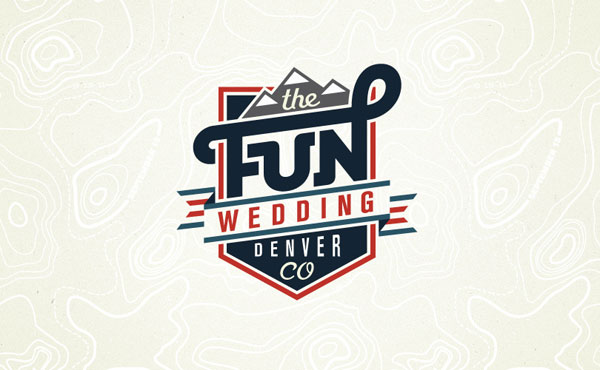 You have described your style as having "retro ethics", but a "modern aesthetic". What do you mean by this, and where do you get inspiration?
The saying came about when I was doing some planning for future growth. I was trying to clearly identity how I worked, my values, and what clients could expect without a lengthy confusing amount of text.
The "retro ethics" describes my values and how I will treat both clients and projects. Integrity is of the utmost importance to me far above money, popularity, cool projects, or opportunity. I want everyone I work with to know and trust my word as truth and that it will be delivered on. I believe this mentality has more recently been abandoned and that our trust in people is degraded heavily. To me, my word and integrity is much more valuable than a contract and I want people to know that as well. Secondarily, I worry that work ethic has suffered more recently in an era where people think the deserve things and often lack the passion to fight for what they want. My father once old me when we were installing a sprinkler system together "I'm not worried about what you choose to do with your life, just make sure and go after it harder than everyone else." This has stuck with me and the very driven work ethic is something I hope to never abandon. That all to be said, to me, fall under "retro ethics."
The counter side "modern aesthetic" is meant to convey my approach to the visual side of my work. People know that I'll be working hard, and in that dedication I'm consistently focused on new trends and pushing the envelope for my clients. Living daily in such ever-changing cultures like the action sports and the street wear industry, trends are ever evolving and there's a fine line between brilliance and looking like a fool. I desire to always be on the forefront of trends, while still creating pieces that are as timeless as possible. This balance is very valuable to me and the phrase 'modern aesthetic" is meant to communicate that I will continually pursue creating pieces that are relevant and impactful to modern society.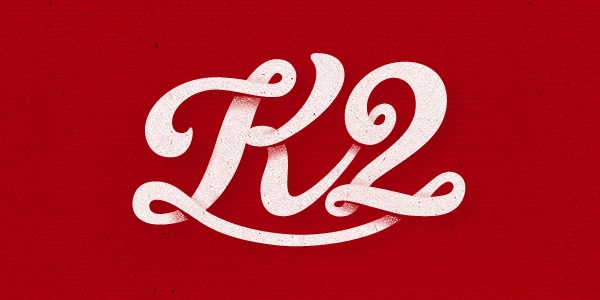 If, in some Freaky Friday-like situation, you could live the life of another designer, illustrator or creative, for a day, who would it be, and why?
There are so many people in all kinds of professions and time periods that would be amazing to experience. Picking just one for now, I would love to have a day in the life and mind of Saul Bass, as unoriginal as that may be. A life lived from New York to Los Angeles, film to print, plus everything in between would have to be inspirational if only for a day even. That vastness of knowledge, creativity, and understanding of human response and interaction would be quite the joy to jump into.
What design tools could you not live without?
I'm a big fan of classic pencil + paper creation. After that if I had to live without all design programs but one I would have to save Illustrator, I probably spend 95% of my time in it. Finally, some sort of board (skate, snow, or surf), I would have a hard time living without at least one of them, and yes, I consider them design tools. I do have a lot of books, cool sketch pads, and a Cintiq that I use heavily, but if we're talking minimums here, that's what I "need".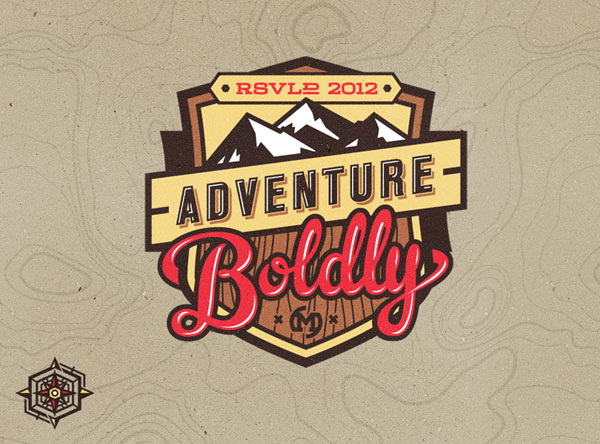 And finally, what tips would you give to anybody who is looking to get started in design or illustration?
To offer up a few small nuggets of wisdom for somebody just getting started I would say to first, make sure you love what you're getting into, be that design, illustration, or anything else for that matter. If you're gonna be great at something, it's not going to be because it looks like an easy career or you're just doing it to get by. Love it, live it, evolve it.
Work on building your relationships before building your portfolio. You'll get more work, from better clients, based on personal recommendations than people seeking you out through a design site or google search any day. I'm not trying to undermine the value of a great portfolio, that will also get you great opportunities, I'm simply saying, start with relationships, they'll last longer and produce better if you treat them with the value and respect they deserve.
Do free work. I am not proposing you do spec work, I hope you can avoid that at all costs in fact. I am however saying, find something you love or believe in deeply and offer your skills to help make it greater and better the world. The scale of this organization, product, or person is irrelevant, but I can't stress the value of doing this enough. Working like this removes one of the most stressful parts of the job, money, and allows you to work better, more creatively, and benefit society simultaneously.
Lastly, be loyal, to both yourself and your clients. Value your integrity, remain above reproach, share, and never forget why you started and where you came from.
Thanks Mackey!
Many thanks to Mackey for talking to us. I really enjoyed his answers, and hopefully you did too!
Why not check out Mackey's site, and follow him on Dribbble and Twitter?