One

Minute

With…


Dan Gneiding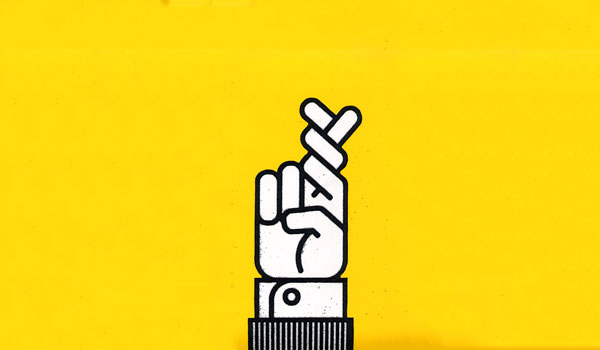 Hi Dan, thanks for taking time to chat with One Minute With. Tell us a little bit about yourself and your work.
No, no, no… Thank YOU Conor. Its an honor to be amongst such an exceptional group of designers here on OMW, thanks for having me. Well, my name is Dan Gneiding (The G is silent) and I live and work in Philadelphia with my wife and three year old daughter. My full time gig is designing for Urban Outfitters, and I also do a fair amount of freelance design and illustration on the side under the Grayhood banner. And when I'm not doing that, I design typefaces and other various things as part of the Lost Type Co-Op.
Walk us through a typical day in the life of Dan Gneiding.
I get up around 7:30, shower, dress, skip coffee and breakfast, and pack my daughter's lunch for the day including a custom drawn cartoon character on her lunch bag. Then it is off to UO with a quick pit stop to drop off my daughter at nursery school. I roll in at UO around 9ish, do the typical email/job list checks, and then get to work. 12:30 lunch with coworker buddies. The UO Inc offices are a bit like a college campus, complete with a gym (I've never used), cafeteria, etc… so we don't have to roam to far to get some grub. Continue working until 5:00, then split. Pick up my daughter, dinner at home, chill with the wife, then some freelance until bed. Unless its a Friday… On Fridays, my pals come over and drink beer and jam playing crappy punk covers in my basement. As musicians we pretty much suck, but nothing takes care of the work week stress like screaming Misfits lyrics at the top of your lungs. (My wife is very understanding/forgiving/tolerant of the commotion – Love you Babe!!!)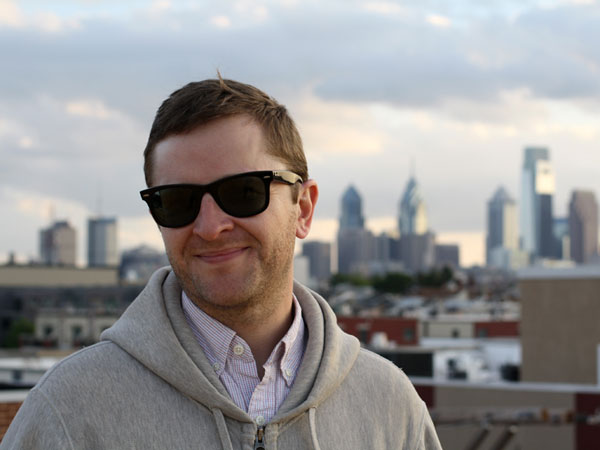 How did you get into design? Was there a defining point in your career, and if so, how did it shape you as a designer?
I was a compulsive doodler, to the extent that my studies in every non-art class were effected. I had a few moments in life that made me think this whole doodling thing might just work out. In 1st grade a bunch of kids gave me their lunch money to draw them pictures of Voltron, after seeing a sketch I tried to pass off as my math homework. I think that was my first official paying job. None of the pre college schools I went to had much in the way of art classes. At 16, I started going to night & weekend art classes at a place called Barnstone Studios. The founder of the school is amazing. He taught color theory, life drawing and foundation design using golden section grids. He opened my eyes to much of what I was missing as an artist and designer, and helped expand my perspective.
As far a career turning point goes I think it would be the Misfits Ramones pie chart print I made a while back. That was the first self initiated project I ever invested in, produced and sold as a product. The success of that print got the ball rolling for other Grayhood ventures, and gave me a boost in both my confidence and my pocket change.
How do you approach a new project? What's your creative process like?
As soon as I get the project parameters, before doing any research, I like to purge as many ideas as I can onto paper. This helps me clear some of the more obvious ideas out of my mind. Once the 'off the top of my head' well runs dry, I will start some more rigorous research/brainstorming. I try to sketch until I can make my self laugh. I figure if I am not having any fun making something why should anyone else be delighted by it?
Whilst a lot of your work is lettering, you also designed the fantastic Ribbon font for Lost Type – How did the process of designing a font compare to the lettering process? What new challenges did it bring?
Designing a typeface is waaaaaaaay more involved. You can think about it like cooking: both lettering and typeface design use similar ingredients (the alphabet, numbers, punctuation, etc…) but they are about as different as making your friend a sandwich and opening a restaurant chain.
If you make your friend a sandwich, you probably already have an idea what they will like, if not you can resort to asking them directly. With this information, you can usually trust they they will enjoy what you made for them and not do anything crazy like take the sandwich apart, put the bread on the inside, mayo on the outside, then wear it like a hat. But if you are opening a chain of restaurants, you will likely never meet the person ordering the sand-o. Heck, you probably will not even know the names of most of the employees taking the orders. So even though in the end it still all looks like bread and cheese, the restaurant owner has to deal with this whole other layer of thinking about how other people are going to use these ingredients. You are several steps away from the end use. Personally I would never put maple syrup on tunafish, but someone out there might, so now I have to make a maple/tuna kerning pair.
Does that makes any sense? It's pretty late, and I'm hungry.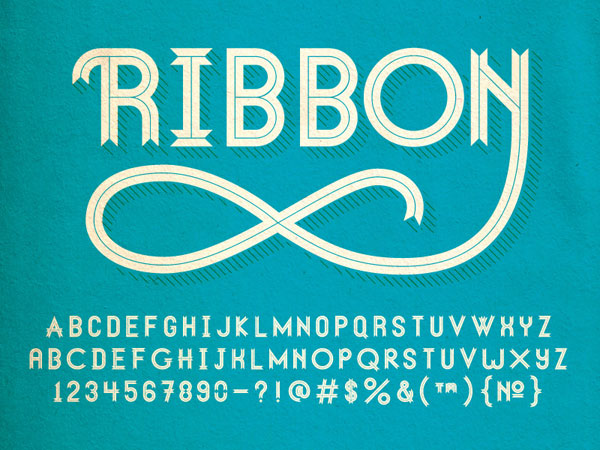 Your style is very much retro-influenced, but with a fun, organic twist. Where do you get inspiration?
I have been very lucky to be surrounded by extremely talented and entertaining friends, family and co-workers, I draw most of my inspiration from them. Nothing motivates me like a little friendly competition.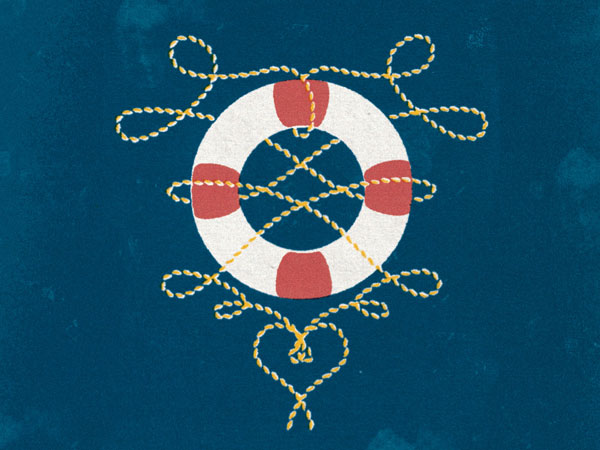 If, in some Freaky Friday-like situation, you could live the life of another designer, illustrator or creative, for a day, who would it be, and why?
As long as we are playing with the laws of the universe I want to be Johnny Cash, and I'd like it to be on one of the days he stomped out the lights of the stage, then when back to the hotel and partied with Elvis all night.
What design tools could you not live without?
Pencils/pens/markers/paint and paper, a black and white photocopier, beer, scanner, Illustrator, Photoshop, FontLab, beer.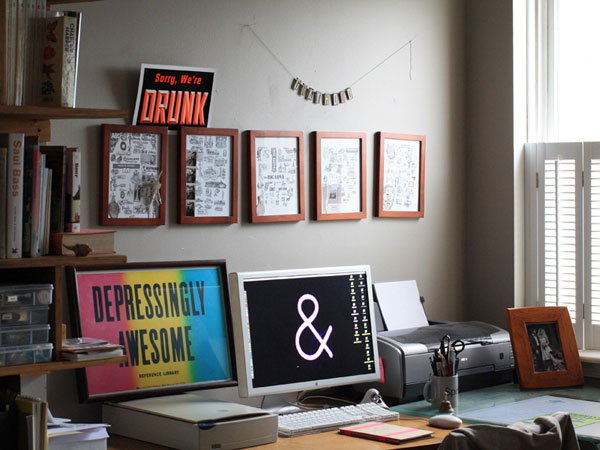 And finally, what tips would you give to anybody who is looking to get started in design?
Self. Initiated. Projects.
Its been my experience that doing work for yourself is fun, helps you evolve your style, take risks, meet people, create new opportunities, keeps you balanced, makes you a better employee, keeps you sane, and improves ones overall quality of life.
58, 59, 60. Thanks for sharing my minute!
Thanks Dan!
Many thanks to Dan for sharing his thoughts with OMW. I had a lot of fun talking to him, and I hope you love the interview as much I do!