One

Minute

With…


Claire Coullon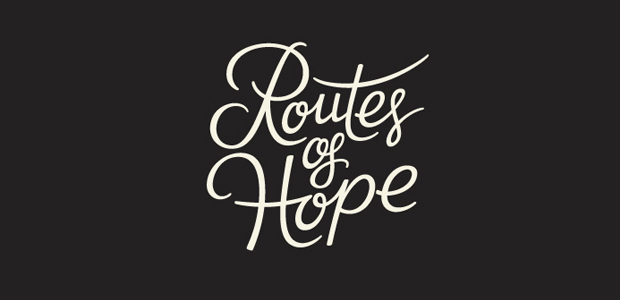 Hi Claire, thanks for taking time to chat with One Minute With. Tell us a little about yourself and your work.
I'm a graphic designer and typographer currently living in Prague and co-running Op45 Creative Design Agency. My main areas of work are custom type and hand lettering alongside logo design, branding and print/book design. Originally from France, I studied art and design in the UK and then worked in graphic design agency in Brussels before starting Op45.
See more of Claire's work here.
Walk us through a typical day in the life of Claire Coullon.
Each day mainly depends on individual projects and clients. I'm not big on routines, so the day usually works out depending on what projects requires most time, when things are due, what kind of work it is, etc. For things that are more technical and task-based (typeface modifications/extensions, revisions, etc.) I usually prefer to work on them at the beginning of the day. If the work is more conceptual and creative (like the beginning of projects, idea development, sketching, etc.) I'm usually best later on in the day or at night. Depending on where our clients are, we often find ourselves adapting to their timezones, so that always keeps things different too.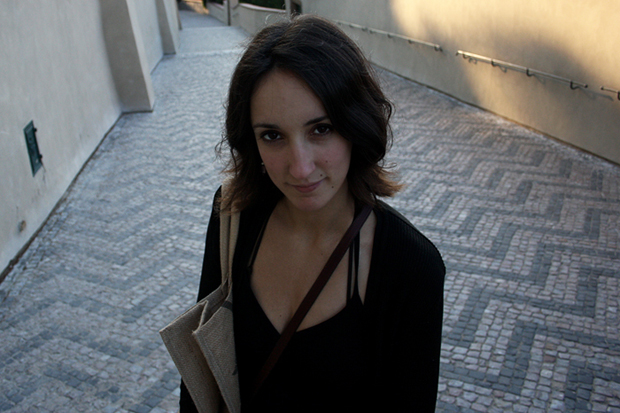 Your typography has a distinct, elegant feel to it. Where do you get inspiration?
It depends on the project really. Something like a classic script or a serif usually requires more background research and sources (existing typefaces, old alphabets, etc). For more organic hand lettering, my ideas most often stem from experimentation and drawing. I also have a variety of resources that I use for reference or just general browsing which helps to give more context, depth or different angles to the work: books of historical alphabets and scripts, old signage, photographs, sketchbooks with notes and images collected over the years, etc.
How do you approach a new project, and what is your design process like?
Again, this varies depending on the project but usually, after discussing the brief, I think about the kind of style and feeling I'm going for and start roughly sketching out ideas. From the beginning, I keep in mind specific characteristics/goals of the project and how to incorporate them in the work as well as what references (historical or current) might be relevant, how I'll approach the number of proposals needed, etc. In the early stages, I usually do stacks of very rough sketches as this allows the natural flow to develop freely without constraints. As the initial ides become more focused, I can then work on the details and refine them – first on paper, then on the computer. I'll also frequently refer back to sketches or printed versions during the later stages.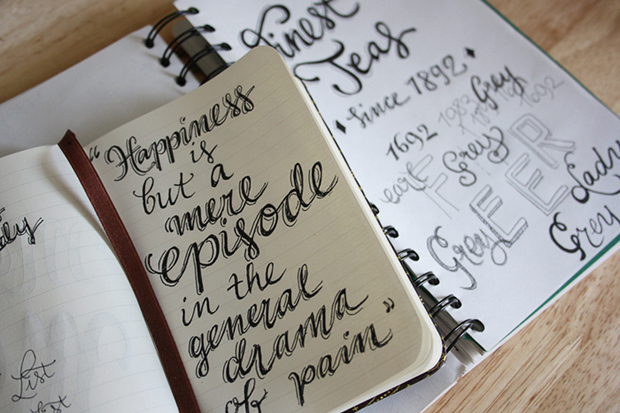 It is no secret that lettering is your strong point. Do you have any plans to release a font at any point in the future? (P.S. PLEASEPLEASEPLEASE)
Haha, well I very much hope so. When it comes to personal typeface projects, I work quite slowly (a combination of being very picky and lack of time). I really want the first typeface I release to have a strong conceptual base and clear purpose, so I'm taking my time to allow the ideas and forms to develop. I also want to ensure a good level of technical quality, so there's a lot to take care of there as well with regards to OpenType programming, hinting, etc. I have a sans serif and a script started in the last year or so, but I'm not sure if I'll pursue either of those fully or start something different..
How did you find your first design client?
I had the odd freelance project while at university, but I'd consider my first design client to be a art teacher I'd had in high school. When I first made my portfolio website (many versions back now), she asked me to design one for her paintings and it went from there. References and word of mouth are incredibly valuable, especially in the beginning.
What design tools could you not live without?
Paper and pencil/pen. I love using different pens, quills, brushes, etc. but my essential tool is definitely just a pencil or any thin pen. A scanner and Illustrator would be my next choices, followed by a mouse for vectoring.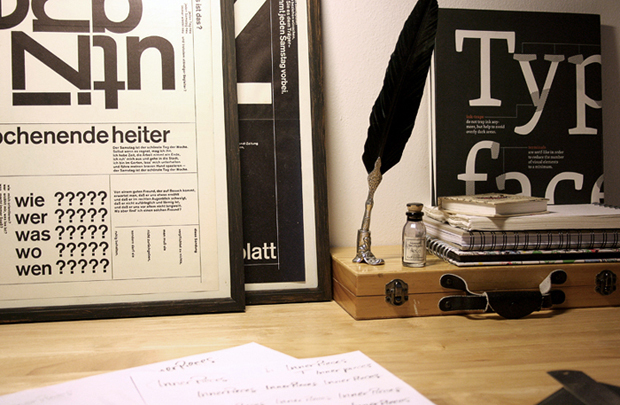 Aside from design, what do you like to do in your free time?
When I'm not doing personal work or just doodling various letters/words, I love walking around Prague with my boyfriend (while trying to avoid the crowds), reading, cafés, bookshops…
And finally, what tips would you give to anybody who is looking to get started in typography, or just design in general?
Practice and research/reading. For typography, spending some time drawing existing fonts and lettering is great practice to really familiarise yourself with the intricacies of letterforms and the details that make successful type. It's also important to be aware of the historical development of writing, language, phonetics, typeface design, printing… It's crucial towards a strong contextual understanding and also gives you a wide knowledge base to bring into your own work. For design in general, keeping an open mind with regards to other areas is also really beneficial, not only to broaden your horizons, but to take advantage of those unexpected links, influences or ideas you can stumble upon. As your design and ideas progress, know yourself and how you work, what you're best at, what mistakes you have to be careful to avoid, when to push yourself… Take the time to be critical, analyze and review what you're trying to achieve. With the incredible amount of resources and showcases available these days, it's great to see what other people are doing, but it's also important to avoid falling into stylistic repetition and focus on your own individual approach.
Thanks Claire!
Many thanks to Claire for taking some time to talk to One Minute With. I really enjoyed interviewing her, and hopefully you enjoyed reading it!
Why not check out Claire's site, and follow her on Dribbble and Twitter?