One

Minute

With…


Teresa Wozniak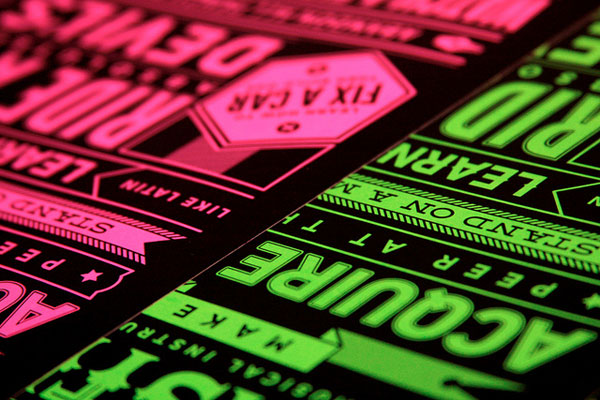 Hi Teresa, thanks for taking time to chat with One Minute With. Tell us a little bit about yourself and your work.
I'm a student and designer currently living in Halifax, Nova Scotia, and attending NSCAD University. I mostly work in graphic, lettering an print design, and dabble in typography, illustration and photography. I've been working professionally for a painfully short time, but have had the opportunity to work with clients that vary from the NFB of Canada to local hospitals to promotion agencies in California. My work varies from girly-curly script to manly man cigar branding, and I'm constantly trying new things to expand my abilities.
Walk us through a typical day in the life of Teresa Wozniak.
My days are usually spent juggling school and freelance work. I'll wake up for class, head to studio, and spend the afternoons meeting with clients, working as an assistant at the university, or tinkering on some personal work. When I get home, I usually indulge in my student diet and watch Spike TV while wrapping up work. Then I might, just might, get a full night's sleep.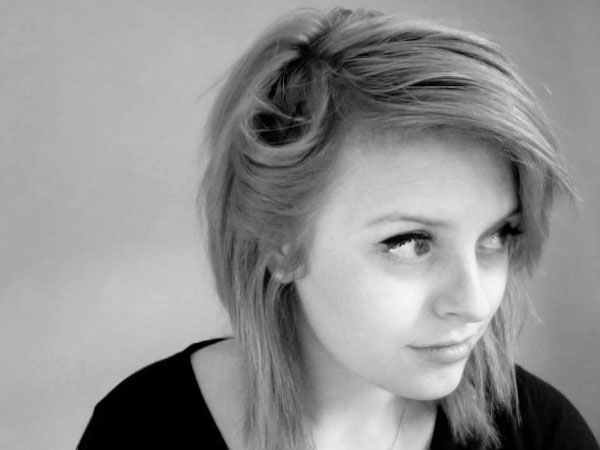 How did you get into design?
It kind of happened by accident. In high school, I was a straight A liberal arts student and had a massive scholarship for a Political Science degree at one of the top universities in Canada. I was always really artistically inclined, but wanted to go into, what a would have called then, a "real" degree, so that I would at least have a secure future. My best friend and I had gone to Montreal for university open houses, when we realized that one of the schools was hosting a portfolio day. It only took one meeting with a dean to make me realize that Political Science was not for me – I just didn't care enough for it. They accepted me on the spot. During first year, I got really tired of the mindless, arty-farty bullshit that a lot of my classmates would get up to – painting with blood, sculpting bongs, overusing the words "tangible" and "ephemeral" – and wanted to pursue something with more purpose and meaning. That's when I registered for a design degree.
How do you approach a new project? What's your creative process like?
It really depends on the client and the project. Sometimes the process is lengthy, with lots of back-and-forth, sketches, concepts and trashed ideas. Sometimes the concept comes to mind immediately, and the project gets wrapped up quickly. Whoever tells you that your first idea is never your best is kidding themselves – your brain works in strange ways, and you never know when it's going to surprise you with something brilliant. Clients also play a big role in the approach – some know what they want, and others have no clue. As a designer, you have to interpret their ideas and make them work, whether that's through hundreds of sketches or brainstorming or user research. It's like being a translator – there's countless ways of translating the same thing, but one will always make more sense than the rest and you just have to find it.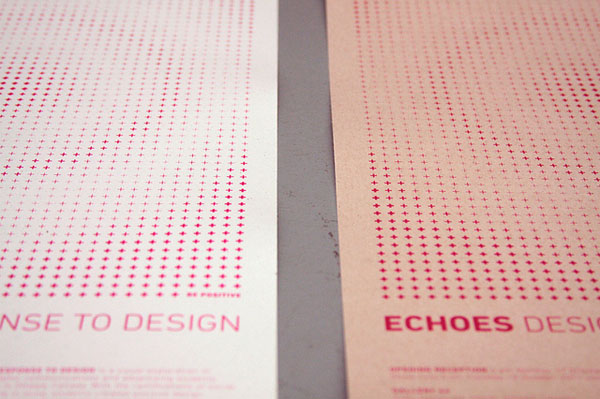 You're studying Interdisciplinary Design at NSCAD University in Halifax, Nova Scotia. How important is a formal education in design, do you feel, especially in an industry that changes at such a rapid rate?
This is a pretty tricky question, and the answer is not simple. A formal education can teach you how to think and work, how to use the programs you need and handle future work. You gain valuable experiences and are taught by incredible people. you have access to great opportunities. However, no amount of formal education will ever teach you how to be a good designer. You need to have a knack for it, a good eye, and the ability to let go of your ego and separate yourself from your work. You can teach a person work habits and technical skills and how to see things. You can't, however, teach a person good taste, change their character or perception, or force skills on them that they don't inherently have. If you succeeded in doing that, it would definitely take more than 4 years of formal education. A formal education can give you a good work ethic and creative process primer, but it's real world experiences that will hone your skills and keep you up to speed with current methods in the industry.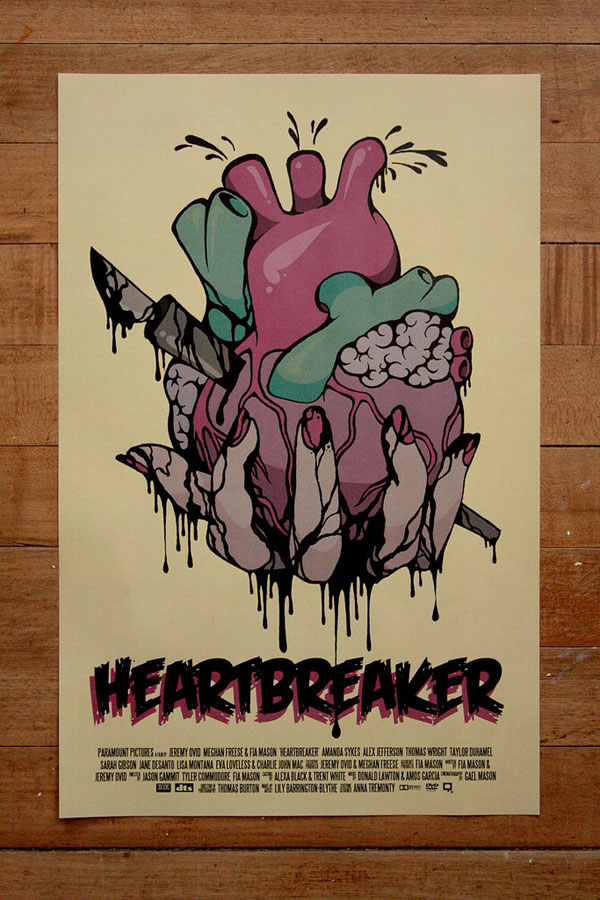 I'm constantly seeing you experimenting with new styles and techniques on Dribbble. As a designer, do you feel it is important to stay fresh, and avoid getting in a stylistic rut?
Absolutely. You learn so many new things from using different processes, and you never know when a particular skill that you might have experimented with way-back-when will come in handy. Doing new things opens up your perspective – suddenly you find yourself devising dielines and lettering words in your head while doing the most mundane things. If you stick to one style and one creative form, you better be incredible at it because that's what you're going to be known for – there's nothing worse than a designer who cranks out mediocre versions of the same thing over and over. It's just not interesting.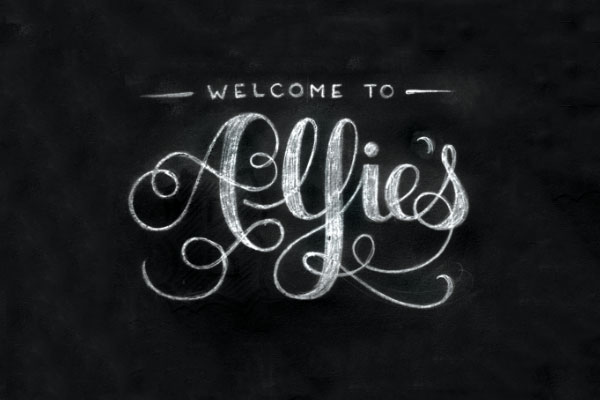 If, in some Freaky Friday-like situation, you could live the life of another designer, illustrator or creative, for a day, who would it be, and why?
Another toughie. I wouldn't be able to choose between Jon Contino, Hydro74, Allan Peters, Shoe, Tim Boelaars or Jessica Hische. Either way, I'd do it to learn their skills and tricks.
What design tools could you not live without?
My laptop, Illustrator, a White Lines notebook, Faber-Castell S pens, a Copic Wide, an 18 x 24 craft paper pad, typography and packaging blogs, typography books (currently Typography Sketchbooks by Heller and Talarico), inspiring packaging and print work, and Wallpaper, GQ, Esquire and Details.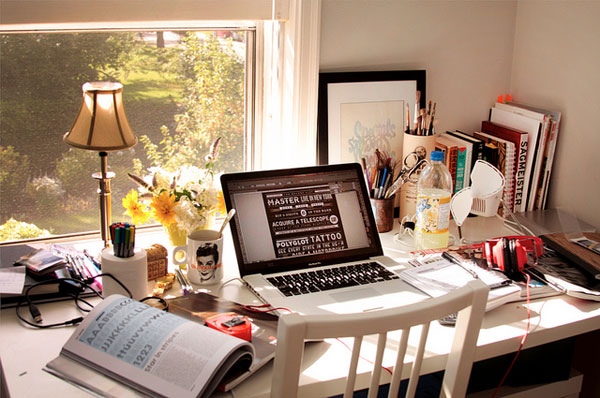 And finally, what tips would you give to anybody who is looking to get started in design?
Launch into sensory overload. Scour blogs, buy good magazines, invest in design books and really look at them. Don't disregard your superiors. If you see something you like, learn how to do it. If something looks ridiculous, try to fix it. Critique everything (in your head, so you don't sound like a jerk) – from cereal boxes in grocery stores to ATM interfaces. Ask for help. Get your name out there through social media. And realize that even though it's a long road and it might suck, it will pay off (and pay for itself) eventually.
Thanks Teresa!
We're really grateful to Teresa spending a few minutes with One Minute With. Hopefully you, like I, found her responses really interesting!