One

Minute

With…


Jeff Rogers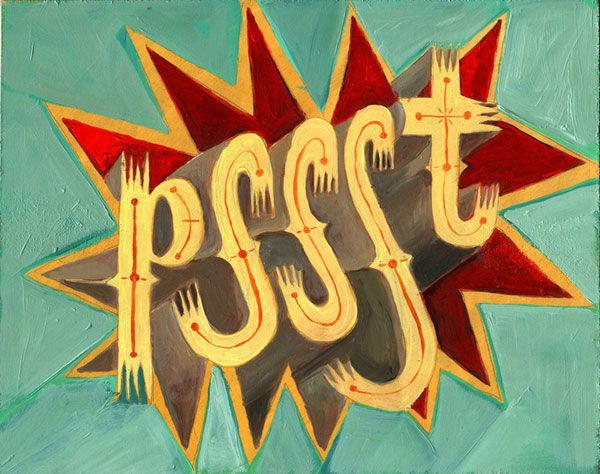 Hi Jeff, thanks for taking time to chat with One Minute With. Tell us a little bit about yourself and your work.
Thanks for having me! You know, I have been thinking about this question a lot lately. Some days I don't really know who I am or what I do. HA! But I think I am a designer who does a good bit of custom lettering. I run my own 1-man business, which is to say I am a freelance designer. I'd say half the work I do is client work and the other half is self-initiated because that's just what I have always done. As a junior designer with crappy "pay my dues" jobs, I would always go home and do the work I really wanted to do so it became a habit. Much of the client work is birthed from the self-initiated work but by the time I am doing it for a client, it's "old" and I have moved on to something else. I actually love that flow. About 75% of my client work comes from personal connections here in NYC which I also love.
Walk us through a typical day in the life of Jeff Rogers.
I usually sleep too late (because I never can get myself to bed before 2 am), get up, make breakfast & coffee, clean up the apartment from the day before, take a shower, get dressed, put my shoes on and then go to my desk and tackle the day's work always trying to not get distracted by Twitter, Dribble, etc. which is tough for me. If I don't have plans in the evening I'll usually work until my eyes are dry and red or until I am frustrated with the project. OR if I get on a roll.. I'll just work until I'm done. I love to be "on rolls". That's always the goal. I never feel like I get enough done during the day but that's OK. I make sure and spend time with my wife because she is awesome and I feel better when I'm with her. Right now we usually eat lunch together and watch an episode (or 2) of Breaking Bad before hitting the hay.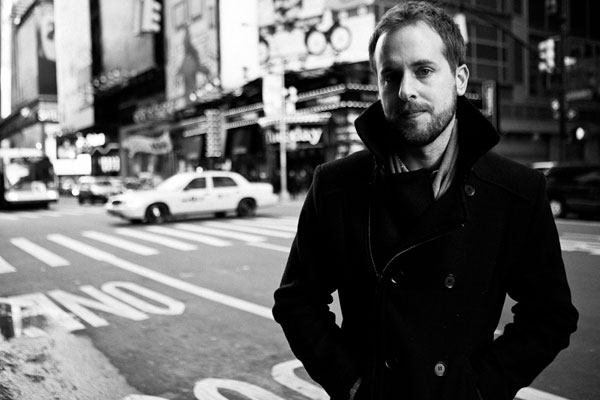 How did you get into design?
My grandmother was an amazing landscape painter and my dad can draw really well. Between the two of them, I learned how to make pictures and I fell in love with drawing and painting really early in life. I discovered graphic design in my junior year of college when I decided I needed to change my major from 2D Studio to Design in order to "learn the computer". I came to the realization that I didn't want to rely on painting to make a living. I figured I could always paint. After the first semester as a design major I was totally hooked and couldn't get enough. I didn't paint again for about 5 years after college, but I finally am again.
How do you approach a new project? What's your creative process like?
First I decide if it's something I really want to do. I get offers from people sometimes that just don't make sense for me but usually I'll do it. (I have a hard time saying no. Working on it.) After figuring out things like fees and schedule, etc. I get a pencil out and start sketching. I always start with pencil and paper because that's the fastest way for me to get ideas out. Then the process takes whatever turn it needs to depending on what the project is. I like doing work in 3 rounds: sketches, roughs, and final. It's a nice way to stay on track and keep the client in the loop. I like to avoid doing a bunch of unnecessary work so if I can get the client on board at all the stages, it usually works out better in the end… in general.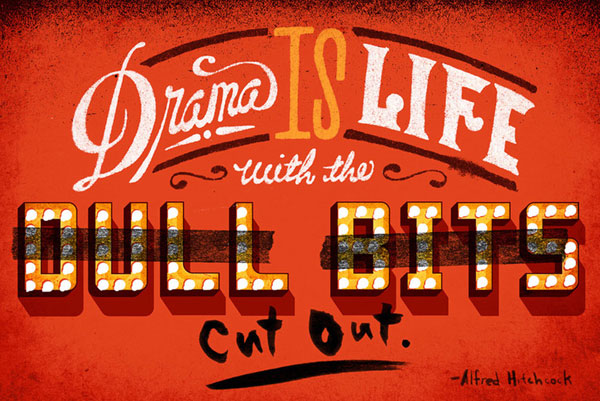 You've left a full-time position at SpotCo to go freelance – What made you make the switch, and how does freelance life compare to the 9-5? What challenges does it bring?
I loved my time at SpotCo. It taught me so much and I wouldn't be anywhere near where I am today without that experience. After 3 years there, my freelance work was picking up, my wife got a killer new job with a big fat paycheck, so I thought it was time to jump ship and see what would happen. It's been about a year and so far so good. Like I mentioned before, I like to keep things fresh and new and I felt like I finally knew how to do theatre posters so I wanted a new challenge.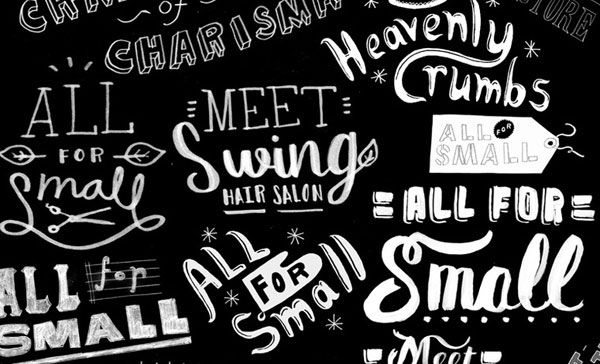 An awful lot of your work is done by hand – How important is it, in your opinion, to keep the analog traditions of yesteryear alive?
It's extremely important. So much of a person's humanity comes out when a piece is done by hand and I think people have a deeper connection with it. And I would say the same thing about starting ideas on paper instead of the computer. When you start at the computer, you are limited to to the confines of your knowledge of the software, etc. but letting ideas and form come right out of your hand is way more effective. And I'm not saying you have to be able to draw really well. Stick figures will do. But working out form and composition with a pencil is fast and you can get through a lot of variations until you find the best one. I never do 1 version. The first one is always the throw-away.. but it has to get out of the way in order to dig deeper.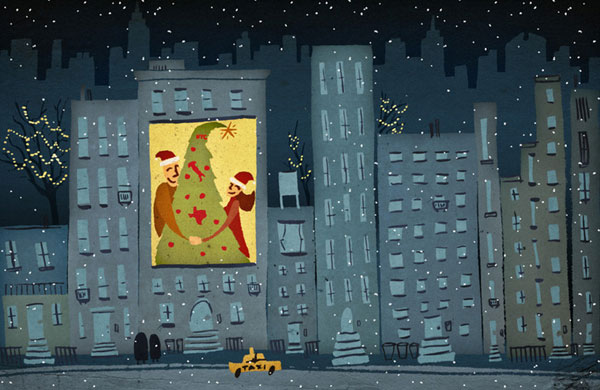 If, in some Freaky Friday-like situation, you could live the life of another designer, illustrator or creative, for a day, who would it be, and why?
Probably one of those silk-screen gig poster guys like Jason Munn, A. Micah Smith, or the guys over at Aesthetic Apparatus or Heads of State. I LOVE gig posters and would love the space and ability to make them. It's about splitting the time doing ideas/design and then getting your hands dirty with the print-making process. Also I am a musician so it would be great to connect with music in that way.
What design tools could you not live without?
My pencil and my paper… and also my tracing paper. Great for revisions and not having to erase and start over and working out compositions. Not copying work. HA!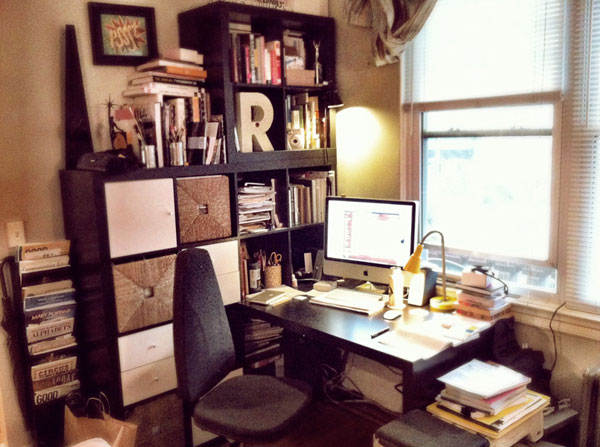 And finally, what tips would you give to anybody who is looking to get started in design?
Learn by doing. Do as much as you can and be around people who do what you want to do. Whether that is a college or a studio or a specific designer or design community. Like that Anthony Burrill poster says, "Work hard and be nice to people."
Thanks Jeff!
Many thanks to Jeff for sharing his thoughts with OMW. I had a lot of fun talking to him, and I hope you love the interview as much I do!