One

Minute

With…


Jon Ashcroft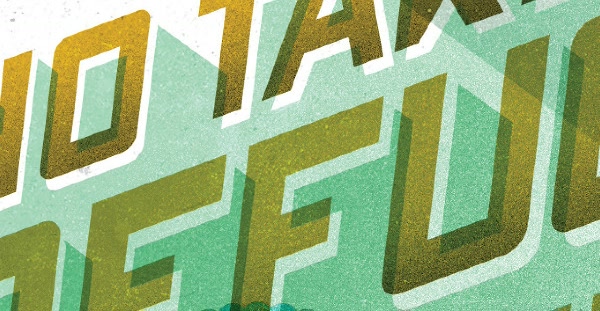 Hi Jon, thanks for taking time to chat with One Minute With. Tell us a little bit about yourself and your work.
My pleasure, thanks for the opportunity. I'm an illustrator and designer living in Phoenix Arizona. I hail from the far away land of New Mexico (the eastern bordering state of AZ) where I was born and raised. I'm married to a beautiful hairstylist named Paige whom with I own a historic home in downtown Phoenix where we share a block with several of our closest friends. I enjoy music, architecture, community, tattoos, old stuff, traveling, craft beer, new Mexican food and my dogs. My work consists mainly of editorial illustrations, infographics, posters and whatever kind of non-profit/social-impact focused projects I can get my hands on.
Walk us through a typical day in the life of Jon Ashcroft.
Around 6:00 am my dogs begin to harass me for their breakfast until 6:15 am when I eventually cave and get up to feed them. I then proceed back to bed by 6:20 am and continue to sleep until 7:00 am. After I get up for the second time I get ready for the day (which may or may not consist of showering and grooming myself), make some coffee, sit down at my desk and get to work. I like to start the day out with something I'm excited about so if I have any illustrations on the agenda I usually go to those first and move onto email and more clerical stuff later in the day. I'm fortunate to live in one of the few truly walkable neighborhoods in Phoenix so for lunch I'll make my way to one of the nearby eating establishments and get some grub. After lunch I generally take some time to catch up on news, read some blogs, talk to friends on Twitter and troll for new music. I continue the grind until 6 or so when my wife and I make dinner and spend some time together. Afterwards depending on my workload I will either go back to illustrating/designing for a few more hours or we will relax, take the dogs on a walk, go to the gym, hang out on the porch, etc..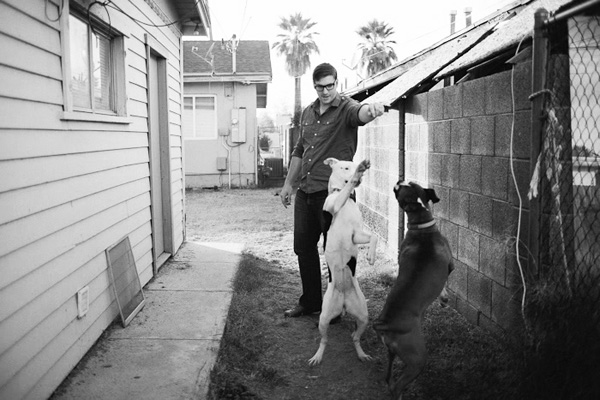 How did you get into design?
I always enjoyed art and photography growing up but it wasn't until my freshman year of college that I realized there was this magical profession called "graphic design" where you could make posters and album covers for a living. I immediately switched my degree from Business to Fine Arts with an emphasis on Design and Photography. While in school I kept myself busy doing work for local bands, businesses and apparel companies. Through doing lots of not very good work for not very much money I honed my craft and tried to find my niche.
How do you approach a new project? What's your creative process like?
I guess that varies from project to project but in general I think my process is fairly internal. I spend a lot of time thinking about the project, the audience, the desired response and how I can make something I'm proud of while fulfilling all of the required objectives. From there I start to rough out everything either via sketching or creating rough comps in Illustrator. This point of the process is generally the most daunting and slow-moving as I go back and forth with opposing ideas, trying to make everything jive and figuring out how I'm going to flesh out the finished piece. Once I have solidified my initial concept and layout I can begin making it actually look good which is far and away my favorite part of the process. This involves working with the type, establishing the color palette, adding texture and fun little details.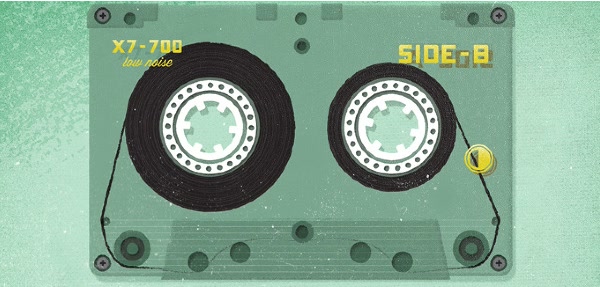 You previously worked at the world-famous Fender, before moving to the considerably less renowned Redemption Church in Arizona. What was working at Fender like, and how does it compare to Redemption Church? What made you make the switch?
Working at Fender for a few years was as an amazing experience. I learned a ton about marketing at the highest levels, made some life-long friends and completely entrenched myself in the music world. Leaving Fender wasn't an easy decision but when the opportunity arose to go from being the youngest designer in a department with a glass ceiling on opportunities to being the Creative Director of an organization I was passionate about I couldn't say no. Most people scratch their head's in confusion when I tell them I left the world's largest Rock and Roll company for a regional church but from a purely logistical career standpoint it was the most practical move to make. Outside of that I also have an innate desire to show people that not all of Christianity is a culture-less void that doesn't value thought, creativity and craft. That is a massive undertaking given the state of the world we live in but I try to do my part by taking pride in what I do and trying to perform my duties at the highest level. Working at Redemption also gives me the flexibility and freedom to do plenty of freelance and side projects, something that wasn't always possible at Fender.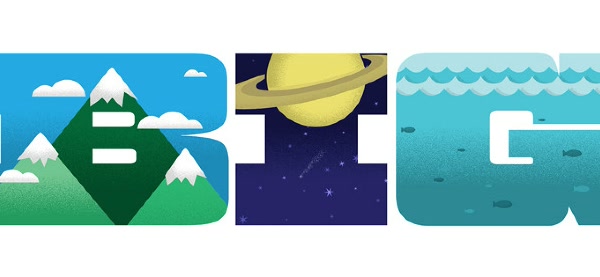 Your style is organic and retro, albeit with a modern twist. Where do you get inspiration?
From all over really. I spend a lot of time looking at sites like Designspiration, Ffffound, Dribbble and Grainedit. I'm a big fan of vintage packaging, posters, film titles and books so that plays a role as well. Art history was a huge element of my degree and I think that exposure has been vastly beneficial for my own work. I'm also fortunate enough to have some amazingly creative friends and family who are constantly inspiring me with the stuff they are doing. Concept-wise I get a ton of ideas from music, films and photography.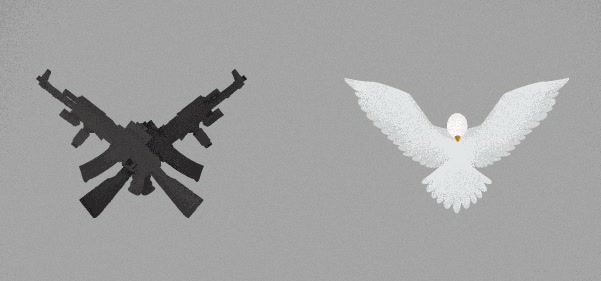 If, in some Freaky Friday-like situation, you could live the life of another designer, illustrator or creative, for a day, who would it be, and why?
I don't know if musicians count but I would go with Ryan Adams just because he is Ryan Adams.
What design tools could you not live without?
Adobe Illustrator, Photoshop and InDesign.
A dot grid notebook/sketchpad with an extra hard pencil.
My iPhone for snapping pictures of inspiring items I come across.
My beloved Magic Mouse and MacBook Pro.
Some sort of corrective lenses.
A steady stream of tunes via Rdio or my vinyl collection.
This American Life and All Songs Considered Podcasts.
Lots and lots of coffee.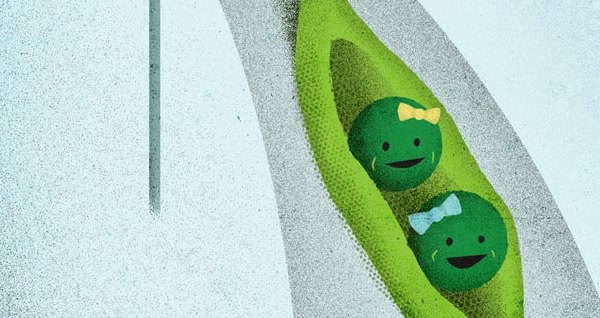 And finally, what tips would you give to anybody who is looking to get started in design or illustration?
Make lots and lots of work and then make some more. This is an industry fueled by passion and if constantly creating isn't something you are willing to do for yourself then you aren't going to be happy doing it for somebody else (even if you are getting paid).
Thanks Jon!
Many thanks to Jon for sharing his thoughts with One Minute With. I really enjoyed his answers, and I hope you love the interview as much I do!