One

Minute

With…


Joel Felix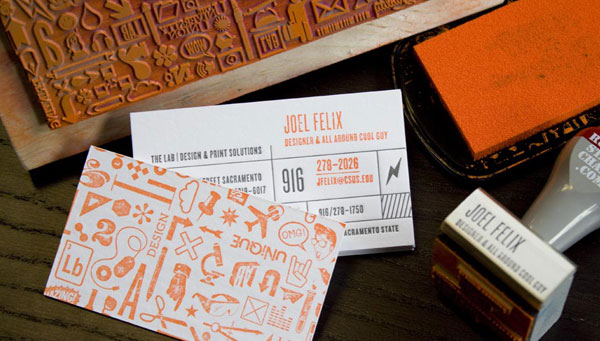 Hey Joel, thanks for taking the time to chat with One Minute With. Tell us a little bit about yourself and your work.
I'm a 32 year old designer with an affinity for typography and the analog process. I live and work in Northern California doing a wide variety of work for a wide variety of clients (i.e. Identity, Illustration, Web Design, etc.) I'm married and have a teenage step-daughter (like OMG), a newborn on the way (teen & a toddler, what the hell was I thinking!?) and two hyper-active dogs. When I'm not in my studio (which is rare) I enjoy being outdoors (hiking, my daughters softball games, etc.).
How did you get into design? Was there a defining point in your career, and if so, how did it shape you as a designer?
I honestly knew nothing about Graphic Design until really late in my education. Back in high school I was really into Art (drawing, painting, sculpting, the works, I loved creating with my hands). When I got to college it was pretty much the same, I declared Art Studio as my major and got pretty deep into the program until I started looking down the road and just couldn't see myself making a living off my work (paintings, drawings, etc.). I lost interest in school and I actually took a year off and just worked several different jobs (I even worked for the Post Office delivering mail for a short time, the pay was good but the polyester shorts didn't help me out with the ladies). After realizing that I didn't want do deliver mail the rest of my life, or work retail, or be a bank teller, I decided to go back to college.
When I did, I decided to take an introductory course on Graphic Design. The class was part lecture and part lab. It was in this college level introductory class at the age of 25 that I opened up Photoshop and Illustrator for the very first time. I fell in love with it as a new artistic medium to work in and after that semester I declared Graphic Design as my new major (and because I had already taken so many art classes, they fulfilled a lot of requirements already so the transition was almost seamless. I even had enough classes to declare a minor in AS). My background in art helped me in the fact that I didn't have to rely on the computer to get my ideas out of my head. I could convey my ideas develop concepts with a pen and paper and I wasn't too bad of an illustrator.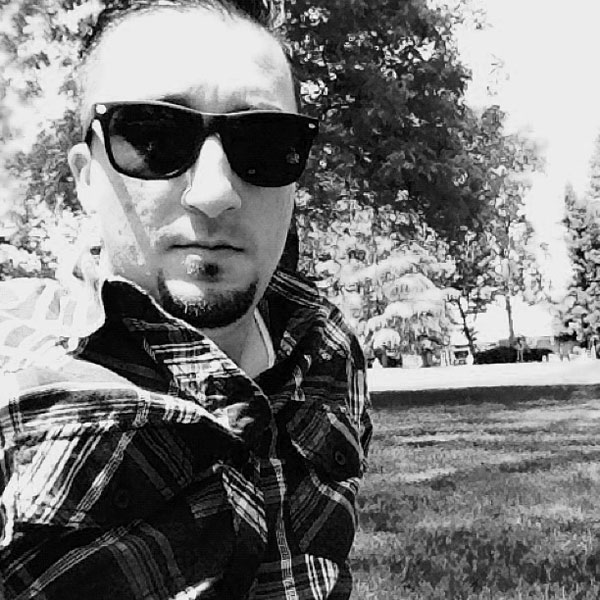 What do you think of as the biggest achievement in your career so far? And for balance, what do you consider your biggest failure?
I think actually getting to do what I love for a living is a major achievement. Receiving validation from my peers and people that I look up to, other designers and such really makes you feel accomplished. I think my failure was not doing something with my talent earlier. Not realizing that I could do this sooner has set me back. I graduated late but I can't feel to bad. I think being a late bloomer and my maturity level really forced me to hustle. I always felt I had to catch up because it took me so long to decide what I wanted to do, that when I did finally decide I gave it my all.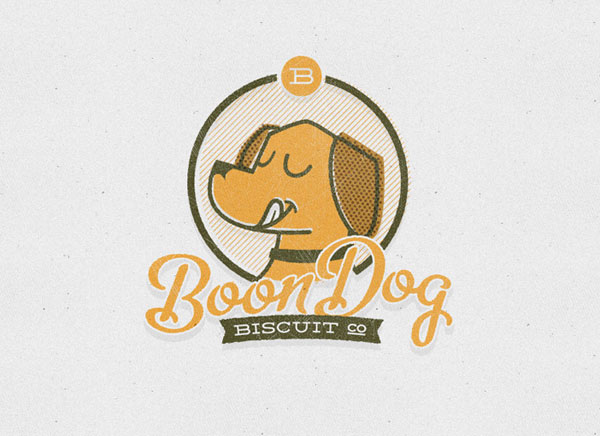 A lot of your work is lettering, but you recently designed Citizen Slab, an awesome free slab serif font. How different was this process? What new challenges did it bring?
I'm a huge typography nerd and darn proud of it, (even though it doesn't make me very many friends at house parties) it's definitely a prerequisite to being a good designer. I think after working with fonts day-in and day-out over the years, the natural progression was to try and make something of my own. Citizen Slab for me, was that growing pain that feels bit uncomfortable, that uncertainty when you step out on a limb and try something new. And I love that, I definitely feel I'm still in the process of defining who I am as a designer, still trying to find my niche. There are so many things I want to do, (type-design being one of them) that I just had to try it. If you've ever tried to design a custom typeface (I mean an entire alphabet, numerics, punctuation marks, diacriticals, etc) it's incredibly challenging and it will test your patience. Citizen Slab is not incredibly elaborate or by any means a game-changer in the world of typefaces, but I think it taught me a new found appreciation for what really good type-designers do.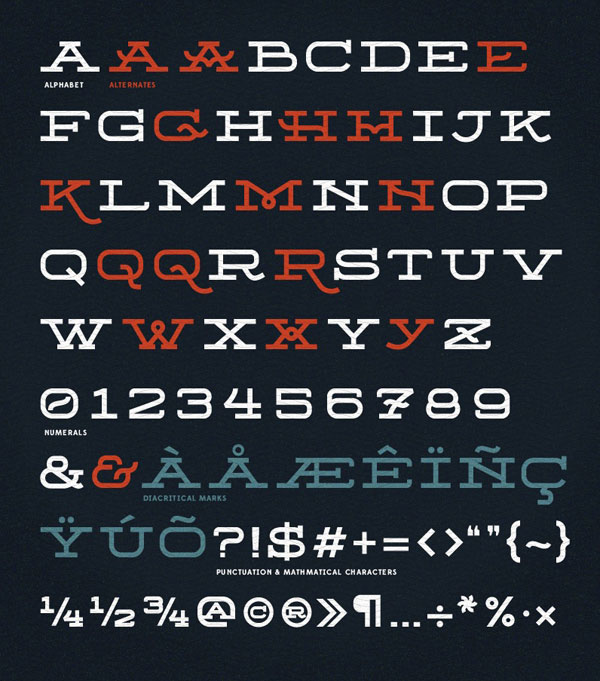 You seem to work a lot with, or are at least very interested in, more traditional, analogue design practices – Letterpress, hand lettering, etc. What is it about these things that you find so fascinating? Do you think it's important to keep stuff like this alive?
I think my love for the hand-made/analog process stems from my background in Art. There's nothing like getting dirty during the creative process (something I sort of miss in the professional world of design), most of the process I do now is now on paper and the computer. I think print will always have a place in the design world, and analog processes such as silk-screening, letterpress etc. will continue to have that "more personal, craftsmanship" feel. Digital prints will never be able to reproduce the tactile feel of a hand-pulled screen or freshly pressed ink on 100# cotton. It may not be the most cost effective solution for a client but it speaks volumes more.
You do all kinds of work – Print, lettering, logos, illustration. If you could only work in one of these disciplines for the rest of your career, which would it be, and why?
If I had to chose one right now, I would tell you lettering. Each solution is unique and gives you more freedom to experiment, which I like.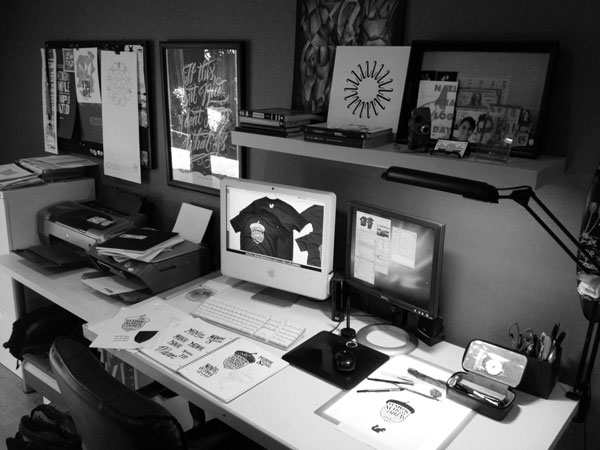 If, in some Freaky Friday-like situation, you could live the life of another designer, illustrator or creative, for a day, who would it be, and why?
There are a ton of hand-letters that I can think of (Jessica Hische, Dana Tanamachi, Mary Kate McDevitt), but I think I would love to be Jon Contino, that dude hustles and has mad skills. He's spawned so many imitators it's ridiculous. I think his work is amazing and his client list is awesome.
If you could change one thing about your career to date, what would it be?
I'm still pretty young in my career, and I love where it's taking me. I've been doing more and more hand-lettering (which is awesome) so I don't think I'd change much. But on a global scale I would change the way people view design. We're not just artists, we're critical thinkers and creative problem solvers. I think the public perception is that anyone can be a designer, anyone can make a logo, which really de-values what we do. Just because you have a copy of Photoshop on your computer doesn't mean you have the wherewithal to strategically position a company through the development of their logo.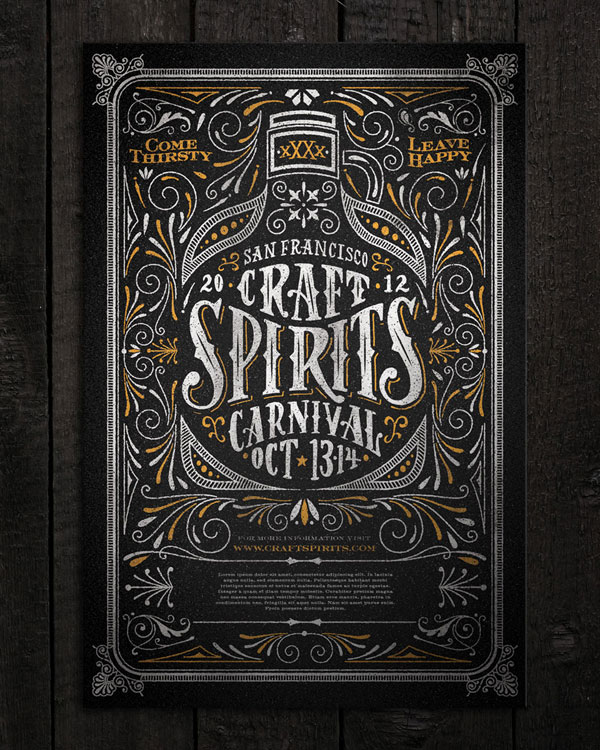 And finally, what tips would you give to anybody who is looking to get started in design?
Do a lot of work. Then do some more. It's really the only way to get better. You'll look back at work you did and school and think "What the *!@% was I thinking?" but just keep putting things out there and you'll see your work progress. It's inevitable, you will get better. Also, never stop learning or lose your willingness to try something new. I fully believe that "If you're not growing, you're dying." The more things you try and explore, the more likely you are to find a niche that you love doing. And that is the ultimate goal, to get paid doing something you love. Don't chase the money…do what you love doing, do it well, and the money will chase you. You've got to have a passion for what ever you want to do for a living. If you don't have a real passion for design, don't pursue it, stop right now. Save your self the torture.
Thanks Joel!
Thanks so much to Joel for giving us an insight into his world! I really enjoyed talking to him, and found his answers really interesting!