One

Minute

With…


Evan Huwa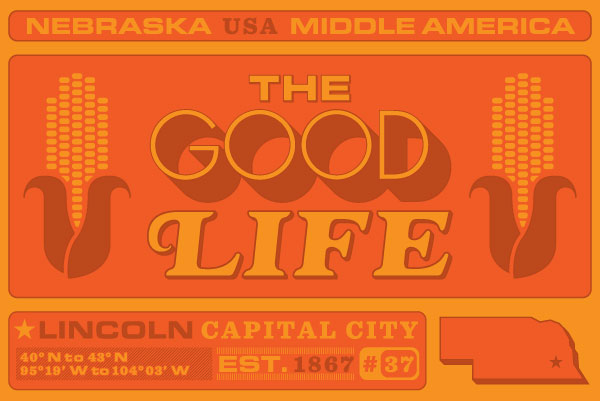 Hi Evan, thanks for taking time to chat with One Minute With. Tell us a little bit about yourself and your work.
Hey Conor, it's a pleasure being here. It really is an honor to be alongside such great talent. So thank you for having me. Anyway, I grew up on a dairy farm in Northeastern Colorado, and spent countless hours doing random farm stuff: baling hay, shoveling you-know-what, driving trucks, feeding cows, etc. I guess I realized it wasn't for me. That being said, I still love going home to spend time on the farm. I draw a lot of inspiration from vintage farm type, and logos. There is something so raw and honest about that work that speaks to me. I guess I would say that my work varies quite a bit, but you can find roots that tie it to the above inspiration. I love working with bold typography, fun color, and quirky illustration.
Walk us through a typical day in the life of Evan Huwa.
Right now my life is a little crazy. I am currently working at a screen print shop in Fort Collins, Colorado for my standard 9-5. It's a great job with great people. We mainly handle merchandise for the big Colorado breweries, such as: New Belgium, Odell Brewing Co., Oskar Blues Brewery, Fort Collins Brewery, Left Hand Brewing Co., and a handful of other local breweries. Aside from that I have been trying to grow my freelance business as well. I have been waking up at 5:30-6:00am and work right up until I have to go to my day job at 9:00am. Then after I get off work at 5:00pm I come home and sit in front of my computer until it's time for bed. So all that to say, I am at a transitional point in my life where I am days away from going freelance. I know life will remain crazy when I enter the world of freelance, but I am definitely ready for a change of pace.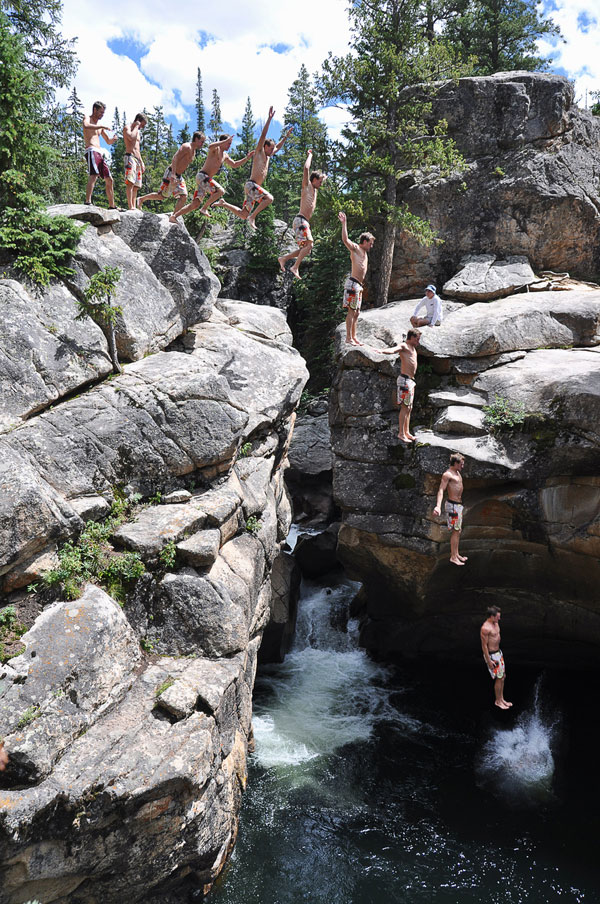 How did you get into design? Was there a defining point in your career, and if so, how did it shape you as a designer?
I grew up in a single stoplight town of 2,000 people. My graduating class had 39 people in it. I always loved drawing, but the only exposure I had to graphic design came in college. Funny enough I started studying architecture because I didn't even know what graphic design was. I quickly changed my major and the rest was history. I absolutely fell in love with design from my intro class. I guess my defining point would be from something one of my college professors said. He handed around a copy of Communication Arts, and said "If this doesn't get you excited you should probably change majors right now." I was hooked. I went out and bought a subscription that day. I've know this is what I was supposed to do ever since that day.
How do you approach a new project? What's your creative process like?
You know, every job is a little different, but my process remains relatively the same for each project. I start by asking my client a few questions such as: what's your target audience, who are your competitors, etc. You know, gain an understanding of who I'm working with. From there I do research. I then make a mood board, which is a simple sampling of things like type, colors, patterns, basically anything that represents the project I'm working on. I show that to my client for approval, then start sketching. From that point I move to the computer to refine until I end with something that both my clients and I love.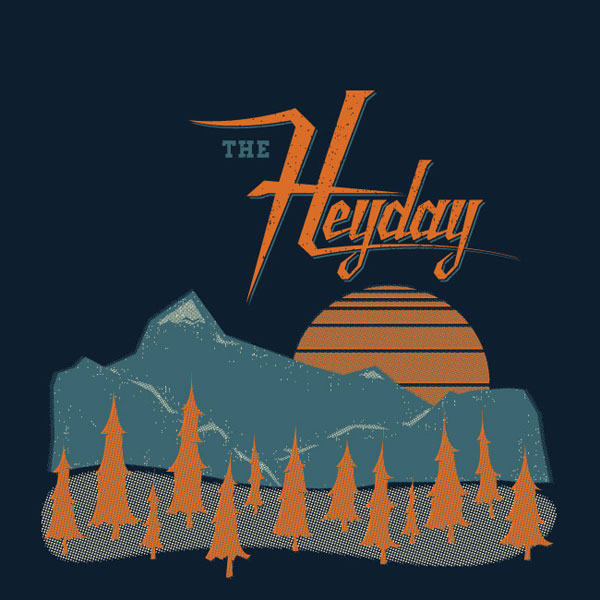 Your work has a crazy awesome retro feel to it, with perhaps something of a Midwest tang. Where do you get inspiration?
I touched on this above, but yeah, I would definitely say that my work has a Midwest feel to it. I darn near grew up in Nebraska and spent most of my years on or around old farm equipment. One thing I remember loving was this stash of old trucker hats my dad had piled up in his work closet. Really cool old seed corn hats and semen hats. Yes, you did read that correctly. In the dairy business you actually buy semen to artificially inseminate cows. Yeah really weird I know, but they had beautiful type. Seriously, the closet was full of stuff that Aaron Draplin would love. My mom collected old milk bottles, and butter churns that all had beautiful custom script lettering. That stuff seriously still makes me happy every time I'm home. Love that stuff.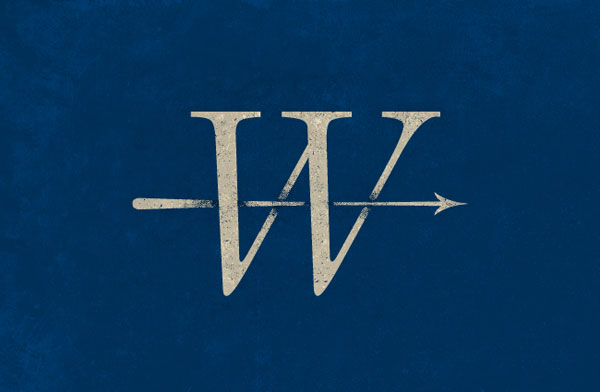 Many people will know you from your font Ranger, which you distribute over at Lost Type. How different was this font creation process to your normal design workflow? What new challenges did it bring?
Ranger was an incredible process. Riley Cran and I chatted about what I had in mind for the font, and from that point I started sketching. Then I refined and refined until I was happy. I am by no means a type expert, but I really enjoy doing custom type. It makes for something so personal and unique. That's what I was going for here. I wanted something that reminded me of the farm, and Colorado in general. Biggest challenge was working in FontLab. I know I could have done a better job with the kerning, but that was the first time I ever used the program. It was a huge learning curve. I am so thankful for the opportunity that Riley gave me by allowing me to have Ranger on his site. I hands-down wouldn't be where I am today without it, or at least have the confidence that I have now from seeing it used across many mediums. Really cool experience.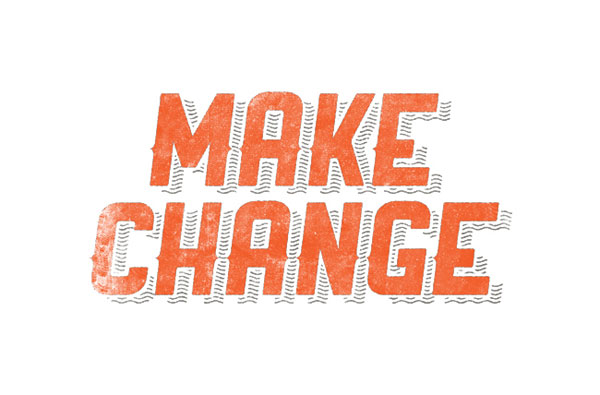 If, in some Freaky Friday-like situation, you could live the life of another designer, illustrator or creative, for a day, who would it be, and why?
This is a really tough question. I guess I would have to go with one of my contemporaries, like Aaron Draplin. The guy just radiates cool! His design knowledge is incredible. His experience working with big clients would be very insightful at this point in my career. His storytelling ability would be a great skill set to have too. The list could go on and on, but it would be a pretty cool day to live in the life of Draplin.
What design tools could you not live without?
I would be screwed without Illustrator. Hands-down, that program is key to my success. Other than that I love my pencil and notepad.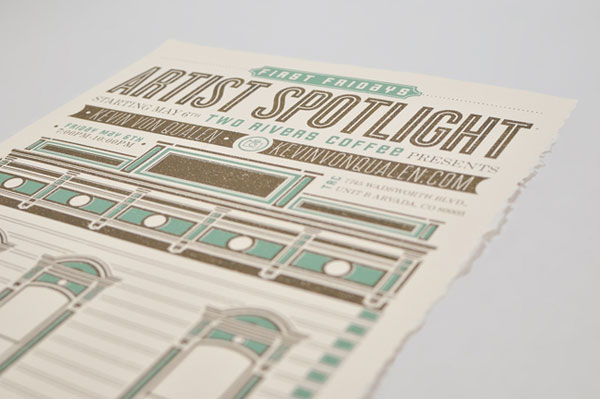 And finally, what tips would you give to anybody who is looking to get started in design?
I would say work hard. I'd follow my professors lead and show them a design annual and if they didn't get much from it, I would say try something else. It's been really sad to see only a handful of my college classmates stick with design. I guess if I think back to those classes, I'm not that surprised, because only a handful of students actually cared. Hard work has carried me thus far, and I'm not gonna stop here. So keep your nose to the grindstone and you'll be fine.
Thanks Evan!
Many thanks to Evan for taking some time to talk to One Minute With. I really enjoyed interviewing him, and hopefully you enjoyed reading it!
Why not check out Evan's site, and follow him on Dribbble and Twitter?