Welcome

to

One


Minute With!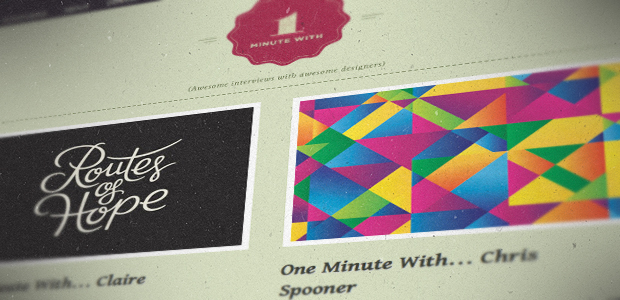 Hey there!
Thanks for visiting One Minute With! This blog has one aim and one aim only: To post fantastic and insightful interviews with your favourite designers and creatives. Find out more at our About page.
We already have lots of great content on the site, so go and check it out – I promise you won't be disappointed!
We're only just beginning, so if you've found any bugs, or you just want to say hi, don't hesitate to write a lovely message via our contact form.
Hope you have a wonderful time on here – I know I had a lot of fun making it!