One

Minute

With…


Tymn Armstrong

Hi Tymn, thanks for taking time to chat with One Minute With. Tell us a little bit about yourself and your work.
Thanks for having me!
I'm a designer/illustrator working out of Florida. I have a wife and daughter. I am most passionate about the arts & sciences.
Walk us through a typical day in the life of Tymn Armstrong.
I run my own studio from home. So a typical day involves me waking up, greeting my family, eating breakfast, checking/responding to email and getting to work. I love checking email in the morning because you never know what the next exciting project is gonna be, or when it might arrive!
I work until 5pm, eat dinner then get an hour bike ride in. The rest of the evening I spend time my family.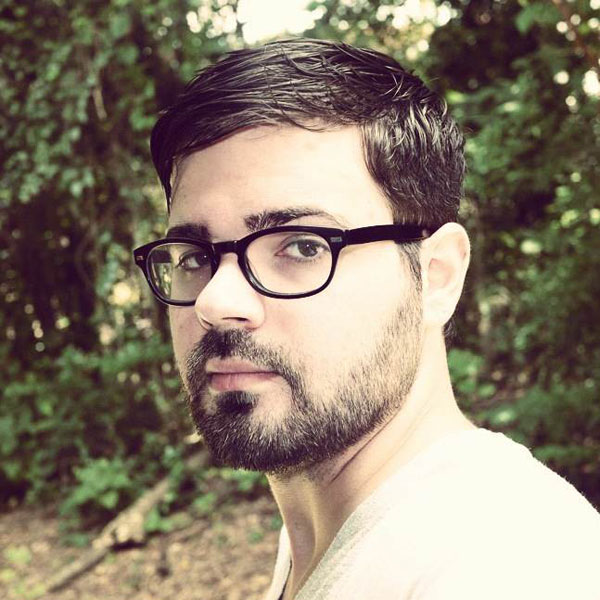 How did you get into design? Was there a defining point in your career, and if so, how did it shape you as a designer?
I got into it by accident actually. I had always been into art; I drew type in high school, designed logos for bands and friends' companies and such. But I didn't really know that graphic design was something you could make a career out of until I was in college. I went to study animation/film and took a course on design. This world I'd been quasi living in suddenly became very clear.
How do you approach a new project? What's your creative process like?
It depends on the project, really. But I always like to have an in depth conversation up front about the project though. This helps me understand how the client sees the problem, and also allows me to get to know them.
I probably have a very informal creative process. Most of it involves activities that don't look a lot like work and they always change. But whatever I am doing, the problem is always in the back of my mind. And changing the activity or scenery always produces new ideas and solutions. I very rarely get good ideas sitting in front of the computer.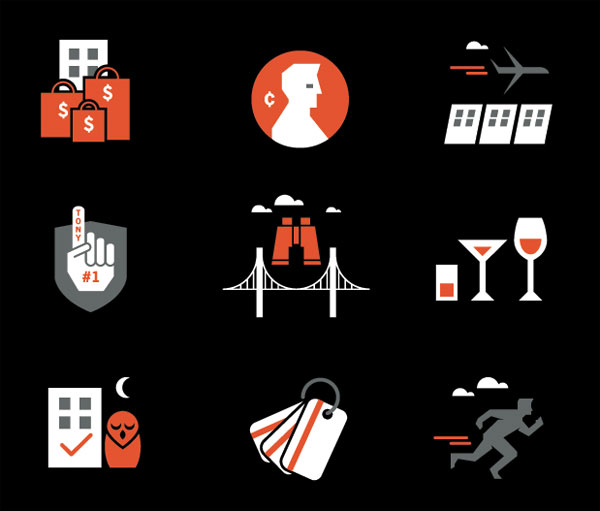 A lot of people will know you from your Fauxgo project – How beneficial do you think self-initiated projects like these are? Have you gotten any work from it, or do you view it simply as a fun project to improve your skills?
Fauxgo is more just a fun personal project for me because I love film and I love logos. It wasn't intended to attract work because I'm not designing the content. The content already exists out there, I'm just presenting it differently. However, other self-initiated projects have been important for me in developing my skills and attracting the kind of work I wanted to do.
You've got a colorful, retro-inspired style, featuring a lot of geometric elements. Where do you get inspiration for your work?
I think the "retro" or "mid-century" look comes more as a result from the thinking, rather than just the technique. This approach (I've heard it called "thoughtful reduction") was pioneered and used by designers and artists from the mid-century, which is why the art from that period looks the way it does. It's really about creating something out of as little as possible. This is why my stuff tends to be more geometric.
As for inspiration, I get inspired by anything that innovates, pushes my understanding of something or challenges the reality of what I thought it was. In my work I generally get inspired by like-minded peers, this pushes me to try and do better.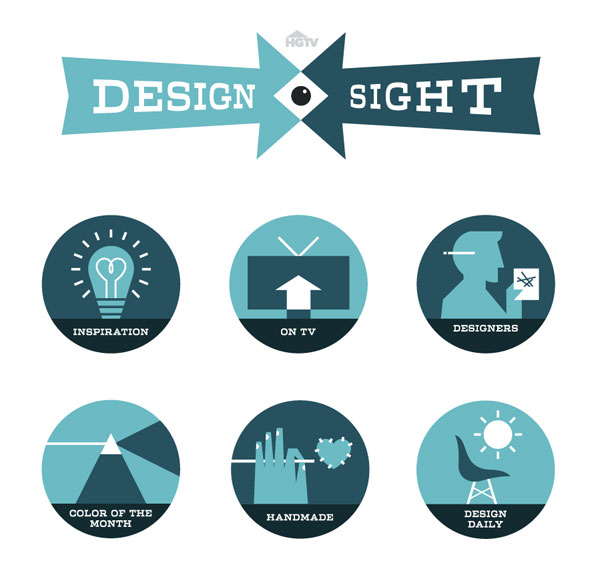 If, in some Freaky Friday-like situation, you could live the life of another designer, illustrator or creative, for a day, who would it be, and why?
I actually don't think I'd switch with any designer, because I'm happy with my place in the community. But I would definitely switch lives with Prof. Brian Cox for a day! (I'm a science fanatic) He's a particle physicist at CERN (which is cool enough) but he's also paid to make and present incredible cosmology documentaries for the BBC. He's paid to travel all over the world, and gets to work and converse with the greatest minds of our generation. I would love to experience his life for a day.
What design tools could you not live without?
My Mac, Adobe Creative Suite, a good pencil and my Dot Grid sketchbook. I recently ordered a stylus for my iPad cause I'd like to teach myself to sketch with a tablet. I'll keep you posted on that.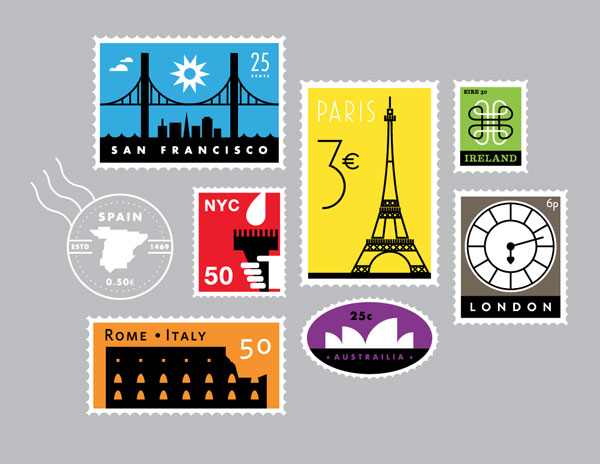 And finally, what tips would you give to anybody who is looking to get started in design?
1. Be prepared to work.
2. Don't wait for opportunities to do the type of work you want; Create them.
3. Don't think getting started is ever an excuse to stop learning.
Thanks Tymn!
Many thanks to Tymn for sharing his thoughts with OMW. I had a lot of fun talking to him, and I hope you love the interview as much I do!