One

Minute

With…


Sergey Shapiro

Hi Sergey, thanks for taking time to chat with One Minute With. Tell us a little about yourself and your work.
It's the hardest thing for me to write about myself :) Well, I love my wife! She brings me a lot of happiness, especially being a very talented artist, haha. I'm a philologist. I have studied the Korean language, culture and philosophy (South-east Asian also) but my passion has always been in drawing. I guess design was laid down in my genes and my life was leading me to become a designer. I was always looking for perfection and visual harmony in everything. I tried myself in interior and furniture design but at some point I started with graphic design and print. But since recently I shifted my focus to lettering and freestyle calligraphy and applying my skills in a variety of graphic design fields.
See more of Sergey's work here.
Your calligraphy has a very unique style, with an almost urban feel to it. Where do you get your inspiration from?
I get my inspiration from everything that surrounds me and also things associated with art and design. Sure I look at calligraphic stuff from different artists around me. Internet is great in this case.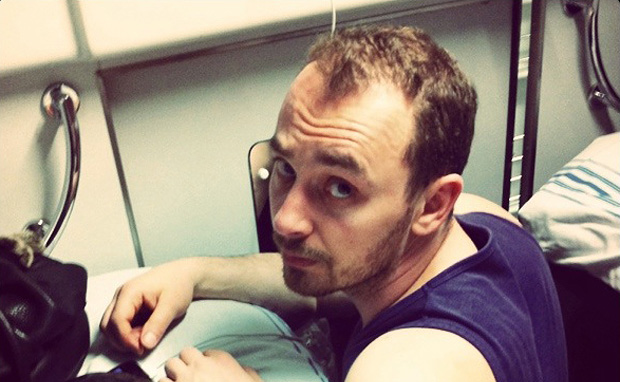 How do you approach a new project, and what is your design process like?
Usually I start from meditating on a subject like zen monks do before drawing their masterpieces :) Sometimes I draw or write just in my mind while going somewhere or just having a bath. Recently I tried to draw a logo in my mind in a dentist seat, it was a rather funny experience and I'd almost forgotten where I was. I start my work by sketching and I guess my intuition leads my arms :) I do a loooot of sketches, usually I make about a hundred, trying to find a rhythm and a flow, and some interesting tricks with the letters. I love to connect letters in unusual ways and I think it gives a logo a kind of uniqueness and originality. When I can say that "I got it" I start sketching in that direction trying to sharpen the sketch. Sometimes I polish sketches with a gel pen correcting some parts of it. When I am completely satisfied with what I did I scan it and polish it even more in a vector program. That's the short version!
Typography is clearly a strong point of yours. Did you always have good handwriting, or was it something that you had to teach yourself?
Thank you! As I said earlier I think it was in my genes. I've loved to draw letters since I was in school but it was just for fun. But recently I started to write every day. I write everything just to write :) It is like meditation for me. So I think I develop my skills all the time with everyday practice.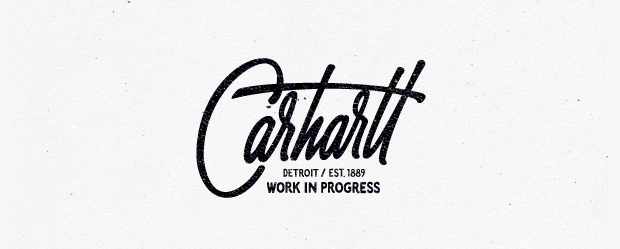 How did you find your first design client?
I have never found clients. It's so happened that they found me. I just try to promote my work. But I guess it is a way of finding clients :) Honestly I don't remember my first client but I surely remember that my first work was just trash and it's funny to look back on stuff I did.
What design tools could you not live without?
First of all I use a lot of paper and writing tools, a lot of markers, brushes, pens etc. I try to use every tool that draw or write. Honestly I'm a maniac of drawing/writing tools, paper, notebooks etc. I shouldn't go to art stores or I spend all my cash :)
Of course, I use Photoshop and Illustrator.
I love books but I stopped buying them because it may escalate into mania. I want to travel with my wife so our luggage should be very light and easy to carry.
Websites are probably my main source of inspiration.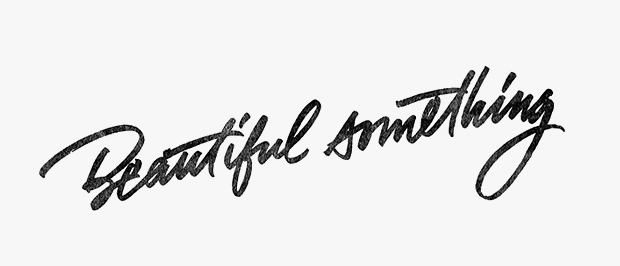 Aside from design, what do you like to do in your free time?
I love yoga, cooking, reading, music, traveling, nature, riding my bicycle… lots of "ordinary" things.
And finally, what tips would you give to anybody who is looking to get started in typography, or just design in general?
First of all love what you do and do it with all your passion! Do everything you do to be proud of yourself! Practice every day. And one more thing, sometimes designers ask me what they should do to start making logos like mine. I think that you should develop your own style. Sure, you can take inspiration from other artists work and try to copy them to get your hands dirty, but finally work on your own style, find yourself, be yourself, express yourself.
Thanks Sergey
Thanks so much to Sergey for giving us an insight into his world! I found his answers really interesting, and hopefully you do too!
Why not check out Sergey's site, and follow him on Dribbble and Twitter?