One

Minute

With…


Neil J. Rook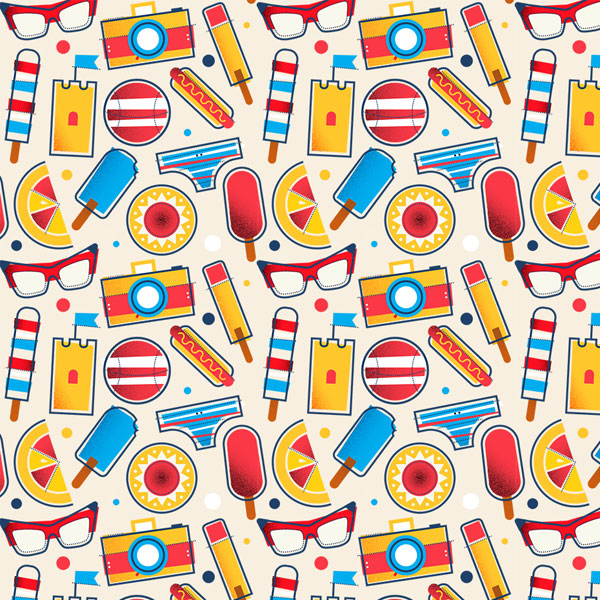 Hi Neil, thanks for taking time to chat with One Minute With. Tell us a little bit about yourself and your
work.
Hi there, well thank you for the great opportunity! I'm an illustrator and designer, London born and bred. I really love colour and pattern. When I'm not illustrating or designing I can usually be found in Selfridges committing bankruptcy or on the phone apparently.
Walk us through a typical day in the life of Neil Rook.
I'll usually wake up and have a cup of tea while reading my emails. I'll check a few blogs, Tumblr etc. I'll then make a list of things or projects I need to work on that day. I'm a big fan of lists and post its. I like to work on a few things at once, so I'll regularly chop and change between projects during the day. I think if you stare at something too long you can start to resent it so it's always good to take a break and refresh your eyes.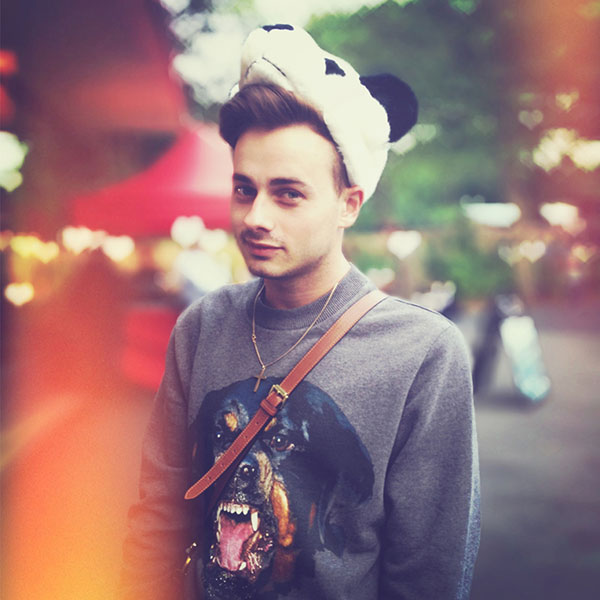 How did you get into illustration? Was there a defining point in your career, and if so, how did it shape you as an illustrator?
My education is actually in fashion design, but it never felt completely right. I was more interested in creating the graphics/illustrations than the construction of garments and my tutors agreed. I wasn't bad at it, I was just a lot better at one than the other and it was obvious. Once I'd graduated I considered my options and decided to go down the illustration route. I was incredibly lucky and my first ever paid job was for AOL. After that I got myself an agent and the rest is history!
How do you approach a new project? What's your creative process like?
It varies from project to project but normally I'll take a day or so to think about some ideas, develop them a little and draw some terrible sketches/notes and go from there. A lot of times though I'll get stuck in right away and just follow my instincts. I think that's the beauty of being able to work digitally. A lot of times I'll start off with one idea and finish with something completely different.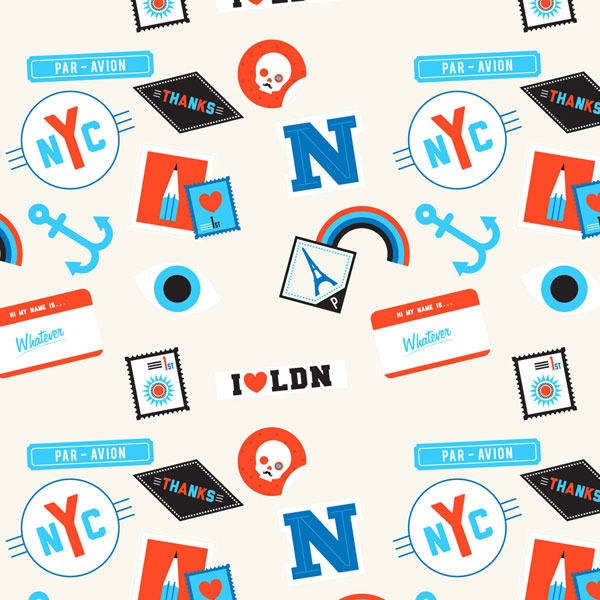 You're involved in both design and illustration – Which do you prefer, and how do you think the two fields differ?
I think illustration gives you a lot more freedom to be a little crazy. Design always has the underlining that it needs to serve a purpose so it must have a balance of crazy & practical. With illustration you can just be as bonkers as you like. There aren't really any rules to illustration, I'm not a big fan of rules.
Your work has a fun, fresh feel, with a geometric twist. Where do you get inspiration?
I'm really inspired by colour or shape, pattern especially. I really love the old Disney illustrators like Mary Blair and Eyvind Earle. The artwork Eyvind Earle did for sleeping beauty is gorgeous, every still is a piece of artwork. I'd sell my right arm to own an original, only then I couldn't work, so maybe my left arm? I'm always inspired by London too. It has an endless source of inspiration whether it be museums, fashion, architecture, anything. It's a great place to live as an illustrator.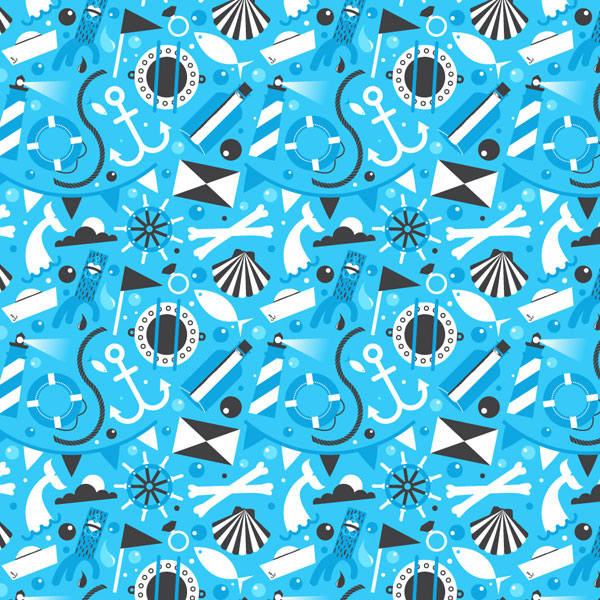 If, in some Freaky Friday-like situation, you could live the life of another designer, illustrator or creative, for a day, who would it be, and why?
Since I was a teen I've always admired Paul Frank. I love the fun aesthetic the brand has and how it doesn't take itself too seriously. He managed to take his love for illustration and apply it to so many different things and make a great business out of it. If I could have even a quarter of that success it would be c'est magnifique! I'd be a very happy man.
What design tools could you not live without?
The most obvious thing would be my iMac or illustrator. Without them I probably wouldn't even be doing this or have a career which is quite scary isn't it? Is my brain considered a tool?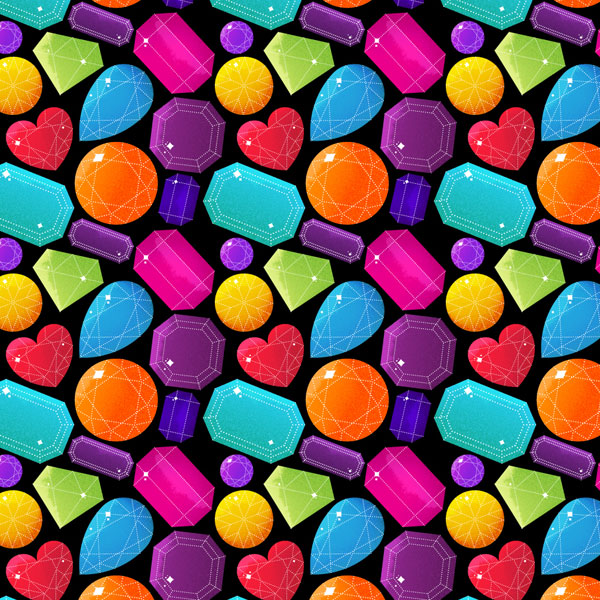 And finally, what tips would you give to anybody who is looking to get started in design or illustration?
Learn your craft well and never stop learning it. If you are always learning you are constantly evolving and design & illustration always need to change and evolve. I'm always learning new things, even if its only a new keyboard shortcut. That and practice. Practice makes perfect and if you don't practice something how are you ever going to learn it?
Thanks Neil!
Thanks a million to Neil for sharing his thoughts! I really enjoyed interviewing him, and found his answers really interesting!