One

Minute

With…


Lydia Nichols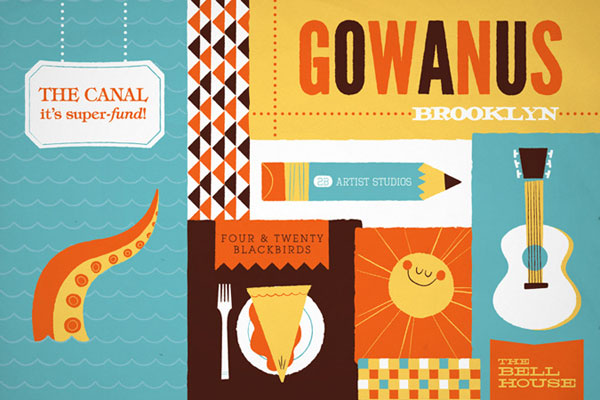 Hi Lydia, thanks for taking time to chat with One Minute With. Tell us a little bit about yourself and your work.
Hullo, there! I'm just your average illustrator/designer living on the east coast. I went full-time freelancer in 2010 after working a string of unexciting design jobs and decided to return to school to my MFA this past year. The decision to go back to school came from a desire to work on self-authored projects and to push my hybrid illustration-design approach further. My work is inspired by printmaking, folk art, textile design, and mid-century art and design.
Walk us through a typical day in the life of Lydia Nichols.
I like to start the day with a cup of tea and bit of breakfast before hitting the sketchbook and/or computer. Then it's just a matter of setting to work on whatever project is at hand. It's usually a back and forth process, going from sketchbook to computer and so on and so forth. Pretty straight forward!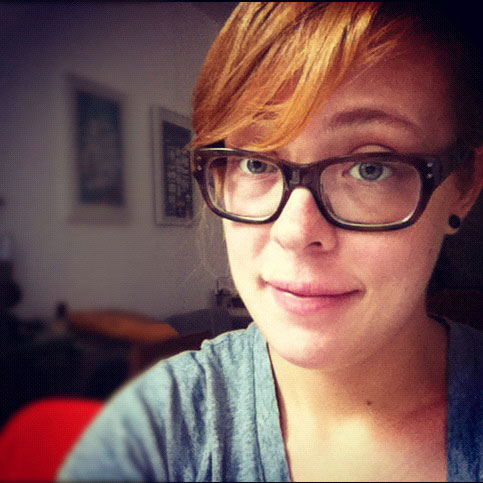 How did you get into design? Was there a defining point in your career, and if so, how did it shape you as a designer?
Like pretty much every single kid on earth, I really liked to draw growing up and just never stopped. In high school, I was torn between art and music, but ultimately decided on art and headed off to Syracuse to get my BFA in Illustration. Since then, I've just continued drawing away and found that design has had a strong influence on what I do. Returning to grad school has really pushed my work both aesthetically and conceptually. It's also a great way for me to push my conceptual skills and to explore some personal work.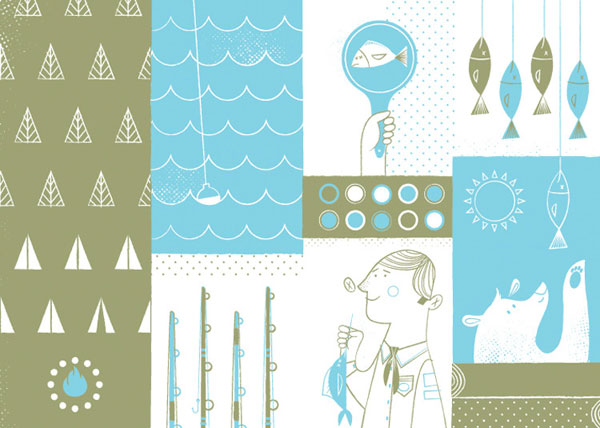 How do you approach a new project? What's your creative process like?
I always start with thinking and sketching–and research when appropriate. I don't like to begin with very detailed sketches, so I usually do a bunch a sloppy little thumbnails in an effort to nail down a concept or composition before moving onto more refined sketches. If I get stuck, I go back to researching the subject or just all together step away for a few minutes–sometimes I need to forget about the problem before I can come up with a solution. Once final sketches are done, I move to the computer. At this point, I can tweak the composition more if I find that something isn't working and then I spend forever working on colors (even though I often return to the same sort of palette).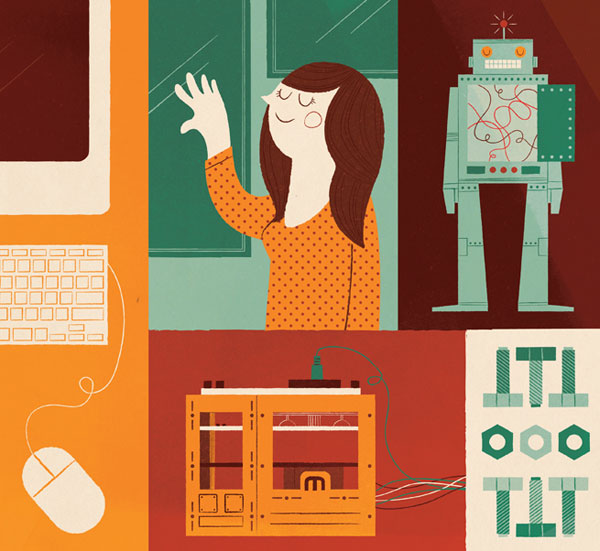 You've worked on a lot of collaborative projects (The Silver Screen Society and To Resolve projects, for example) – With a community so tight-knit as ours, how beneficial is it, in your opinion, to constantly get involved like this?
It's a great way to 1. stay connected with my peers, 2. do something for "myself," i.e. not for a client, and 3. see how different people approach the same problem. It's a great exercise that allows me to experiment more than I might usually, so I find it really important to participate in these sorts of projects.
You, like many designers and illustrators, run a store, in which you sell various lovely prints. In an industry where work can fluctuate so greatly, how important is a passive income source, do you feel?
To be honest, it's something I've been meaning to invest more time in and just haven't. Therefore, I can't say that I really rely on it as another source of income. If I could get my act together, perhaps, but I mostly have it because every now and then I'll get an e.mail asking about a print.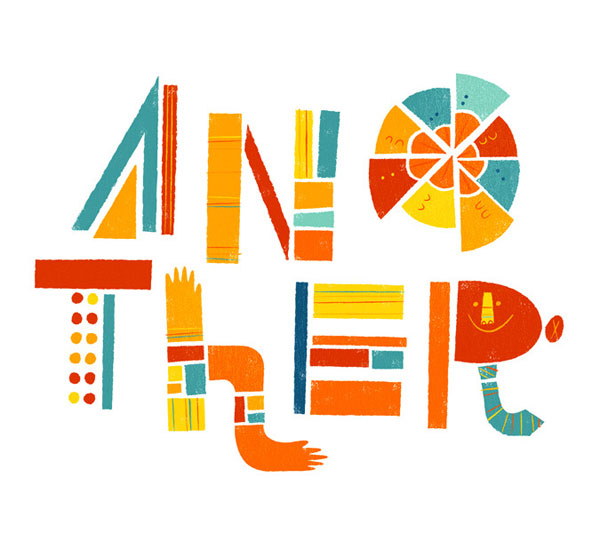 If, in some Freaky Friday-like situation, you could live the life of another designer, illustrator or creative, for a day, who would it be, and why?
This is an incredibly difficult question–one that I want to hide from (how to pick just one??). David Weidman would make a great swap. I picked up a book of his work a few years ago and was blown away. He mostly focuses on screen printing, which I'd like to eventually move to, and has a great way with illustration and hand typography. I think his heyday was in the 60s-70s, but his work still holds up really beautifully today. He really exhibits a mastery of his trade and I can only hope to one day be half as good!
What design tools could you not live without?
Sketchbooks, stick eraser, pencils, and other assorted drawing implements (charcoal, ink, brayers), first and foremost. Then scanner, MacBook Pro, Illustrator and Photoshop, and my Wacom Tablet. Also, a huge collection of books (I love books) because books are the best source or inspiration and solace.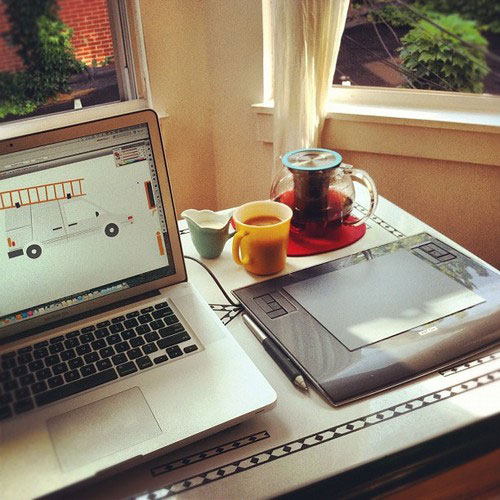 And finally, what tips would you give to anybody who is looking to get started in design?
Keep on keepin' on! Draw, think, and design as often as you can and make sure you enjoy doing it.
Thanks Lydia!
Many thanks to Lydia for taking some time to talk to One Minute With. I really enjoyed interviewing her, and hopefully you enjoyed reading it!
Why not check out Lydia's site, and follow her on Dribbble and Twitter?