One

Minute

With…


Dan Gretta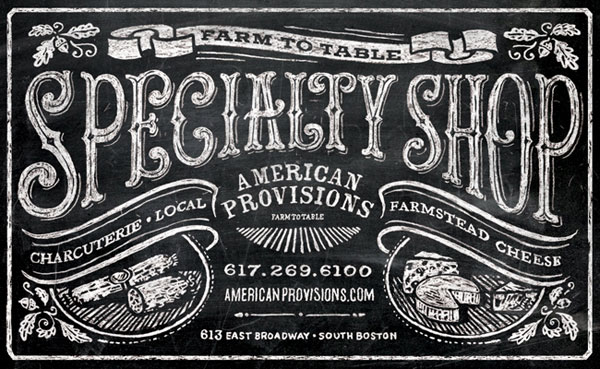 Hi Dan, thanks for taking the time to chat with One Minute With. Tell us a little bit about yourself and your work.
Thanks for having me! I'm flattered to be among this very talented group of designers. Well, I am 27 years old and from Allentown, NJ. I am currently living in Southie and I work for Forefathers Group. I'd say most of my work is branding-related with a heavy emphasis on illustration and typography. And I truly believe no meal is complete without cheese.
How did you get into design? Was there a defining point in your career, and if so, how did it shape you as a designer?
Growing up, I was one of the few students in my class with some kind of artistic ability. In my early teen years I remember really liking the artwork on skateboard decks, album covers, and graphic tees. While I enjoyed fine art, I never wanted to become a fine artist. In high school I began taking drafting, engineering and architecture classes. In the fundamental architecture and drafting classes it was all about pencil and paper. I liked the subtle imperfections of pencil on paper. Though all of the students were drawing the same thing, each piece was unique. In the advanced classes we used the computers more and I began losing interest. And this is where I started taking an interest in graphic design. And as they say, the rest is history!
I wouldn't say that there's really a defining point in my career. Today feels oddly similar to the day after college graduation. While my skill level has improved, I still aspire to learn more and become a better designer.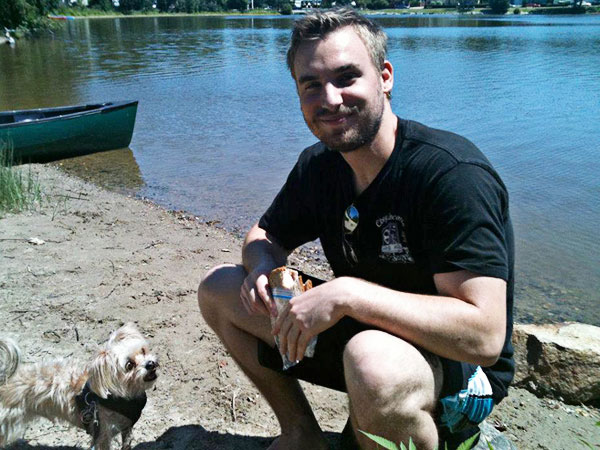 If you hadn't become a designer, what do you think you'd be doing now?
As much as I'd love to say "something else creative," I would most likely be doing something with marine biology.
So, you're part of the Forefathers Group, a fun little design agency with some delightfully vintage branding. How do you find this working situation? What are biggest differences between this and previous roles you've had?
My experience with Jonden and Portland from Forefathers Group has been awesome. I've been freelancing for them for the past couple years and recently had the privilege to join them full time. But I'll come back to this shortly.
I should start from the beginning because every job has been a very different experience. Right after school, I worked in advertising at 1 Trick Pony for a couple years. They had many clients requesting branding, which I really enjoyed. Unfortunately, I didn't enjoy the advertising as much. And this goes back to me enjoying the design that's image-driven more than being clever through message. Advertising is a fast-paced, high-stress, and long-hour gig. After a couple years I wanted to focus my career solely on branding, which is what I enjoyed most.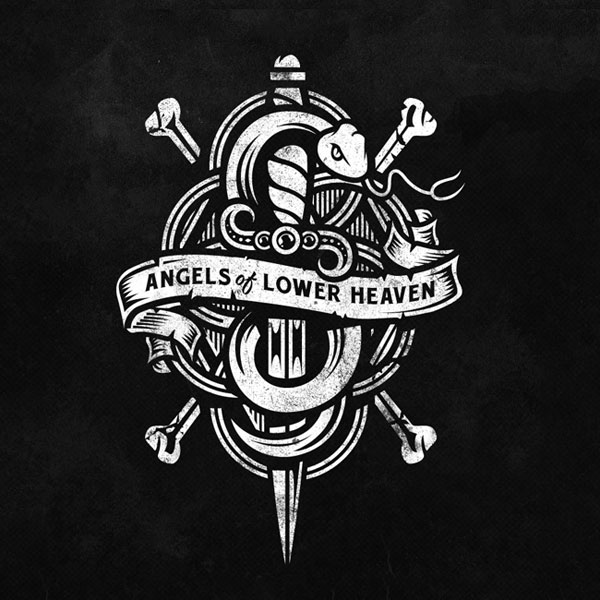 I then started freelancing for the following year. It opened a lot of doors to industries that I hadn't yet worked with. It also taught me a lot about working one-on-one with clients. A large part of my time was spent managing clients, and this was very new to me, and slightly frustrating at first. My work day immediately extended to compensate for the time spent on the phone or email or putting together proposals and work samples. This is what taught me discipline. I learned that playing Call of Duty wouldn't pay the bills. And on the opposite end of the spectrum, it's really easy to get in the habit of staying up until 5am and working too hard. I've finally found this perfect medium of staying focused throughout the day, but also knowing when to stop and enjoy life outside of work.
After a year of freelance I heard about a full-time gig that primarily focused on branding and packaging. The work environment was really nice, it paid well, offered great benefits and it was a 9-5 job. The 9-5 part made me feel guilty, like I was betraying design. So I continued freelancing on the side, trying to take on new and challenging projects. The fortunate thing about a full-time job that pays really well is that it allows you to take on awesome side work, which almost always pays nothing. So all of the jobs that I couldn't afford to take on while freelancing full-time I was now able to do. It was a nice chance to build my portfolio.
And now I am working with the Forefathers Group. This arrangement is more of my ideal situation. Because of freelance I now possess the discipline needed to work from home without being distracted. We're all in separate locations- so my social awkwardness isn't quite apparent. Or maybe it is. We chat frequently through email, phone, and Skype- so I've never felt isolated. The work is also ideal for me. Branding has kind of been my thing, but Forefathers also offer web and illustration, which will give me a chance to grow and explore.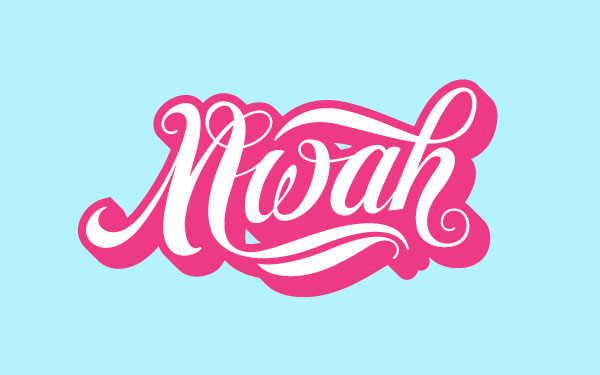 Lettering is clearly a strong point of yours, but would you ever consider releasing a font? Do you think that one would lead on naturally to the other, or are they two totally different beasts?
I have been working on a font for a while, but I've had to put it aside until my schedule clears up. I hope to finish it sometime this coming year. I wouldn't say one leads to the other. I think some people enjoy customizing a few words without the headache of turning it into a font. And kudos to those who do take the time to make a font because it's been one helluva process.
If you could change one thing about your career to date, what would it be?
I think I would have taken on a little less freelance and focused more on self-initiated projects. I guess the thing I've always liked about freelance is the client makes the rules, which is usually a fun challenge. Self-initiated stuff is just a whole different kind of satisfaction that I haven't had the chance to enjoy yet.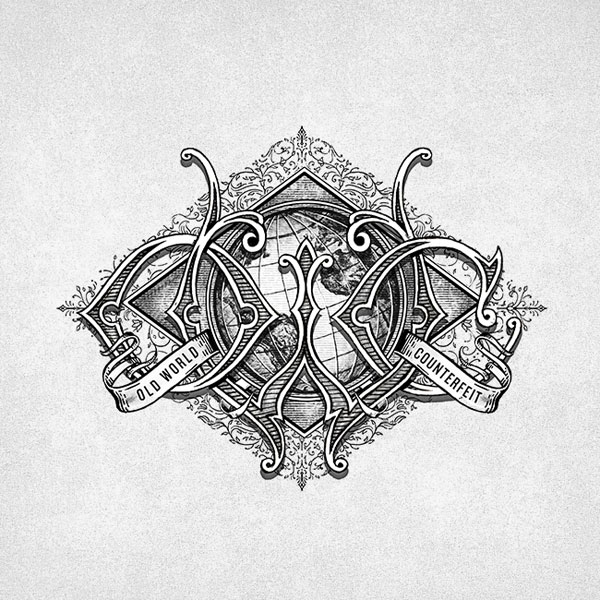 If, in some Freaky Friday-like situation, you could live the life of another designer, illustrator or creative, for a day, who would it be, and why?
I'd probably change places with Erick Montes. I first came across his gig posters back in 2007 (when I was in school) and thought they were brilliant. I wish I could own all of them. Though my aesthetic is very different from his, I have to give him credit for creating something that really opened my eyes. Anyways, I'd be curious to see his process as well as work on a sweet gig poster.
How would you define success? Do you think you've found it yet?
Well, I don't know that I could define success. I still have a long list of goals, but I think I have found success. I enjoy what I work on and I'm surviving on a non-Ramen diet, which is always a good sign. I guess a non-Ramen diet could define success.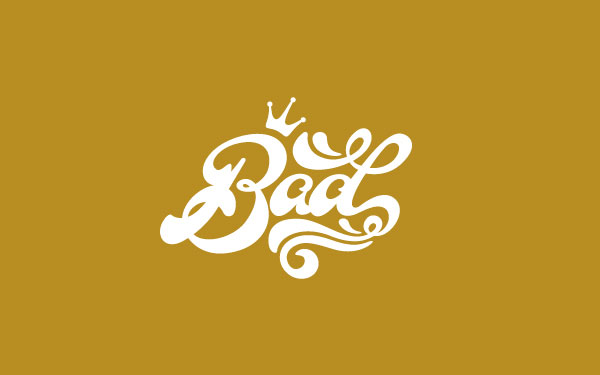 And finally, what tips would you give to anybody who is looking to get started in design?
Design is a wild ride. It's full of stressful, sleepless nights, but also rewarding experiences. Throughout your journey, remember that you're making a living from your creativity. That's something that a lot of people will never have the privilege of doing.
Thanks Dan!
Many thanks to Dan for sharing his thoughts with OMW. I had a lot of fun talking to him, and I hope you love the interview as much I do!