One

Minute

With…


Vitaly Friedman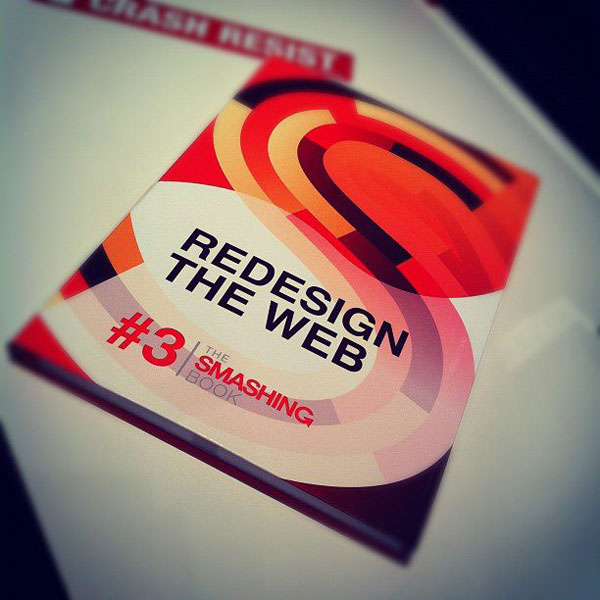 Hi Vitaly, thanks for taking time to chat with One Minute With. Tell us a little bit about yourself and your work.
I love beautiful, thoroughly researched and carefully prepared content. I never give in easily and strive for quality in everything that I do. I proudly stand by all the articles and projects that we're working on and always do my best to not disappoint and to impress and delight. That, and I co-founded Smashing Magazine and still work as editor-in-chief in my own company.
Walk us through a typical day in the life of Vitaly Friedman.
I spend a lot of time during the day reading, exchanging emails, developing new ideas and making sure that the editorial process runs smoothly. I used to write more (and I actually wish I could write more often) but at the moment a lot of time goes into ensuring quality content and a healthy diversity and relevance of articles on Smashing Magazine.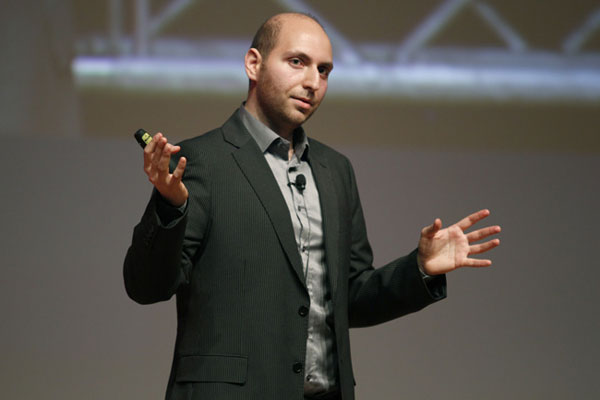 How did you get into design? Was there a defining point in your career, and if so, how did it shape you as a designer?
It might sound silly, but the main starting point for me was when I discovered the Flash website eye4u back in the day (1997 or 1998). I understood how rich the web as a medium can be and that everybody could actually be creative and put content online, making it accessible to a large audience worldwide. It was an intoxicating feeling, and it still is in a way. This moment literally changed my life and my career, forever.
You've been running Smashing Magazine for nearly 6 years now, where it has been at the very forefront of the design world. How have you seen the industry change in that time, and where do you think it might go in the next few years?
Now, that's a very difficult question. Many things happened over the last 6 years, and I am confident that we are about to explore new developments that will again change how we build websites. Responsive Web design will play an important role in the future, especially server-side performance for mobile will become very, very important area. I feel that it's a bit underrated these days, but I think it will become essential for meaningful mobile user experiences. Another thing that I am very excited about is storytelling and how it will be used to create memorable emotional experiences throughout different media and experience channels. It will be very interesting to see how far we will come with Web design for TV and other objects in our households.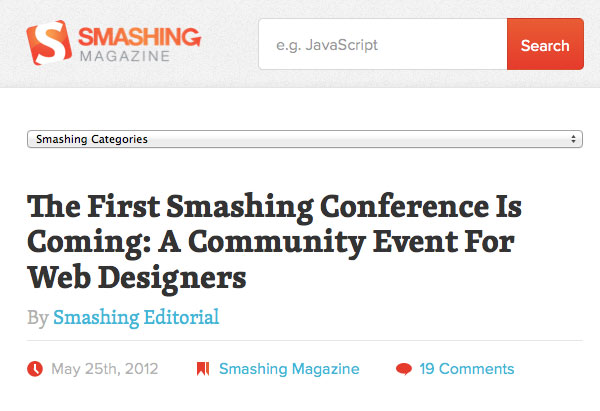 Smashing Magazine just released their 3rd book, and even have a conference in the works. What challenges do these new projects bring, and do you feel a need to keep adding strings to your bow, so as not to become stagnant?
One of the core value that we've crystallized in our company within the last years is focus. We have to focus. The magazine is obviously the core of our universe, and we will keep focusing and working closely on improving the content in the magazine, reaching our audience and finding new audiences, ensuring the high quality of every single article and doing everything we can to provide value and relevance to Web designers and developers worldwide.
However, we love challenges and encourage and embrace innovation and experimentation. A couple of years ago we decided to produce a printed book; it didn't quite work as we expected but we've learned from our mistakes and so the brand new Smashing Book 3 is by far the best book we've published so far. The book encouraged us to thoroughly review existing design practices and grasp what it actually means to be designing websites today, and what it will mean in the future. The Web has changed over the last years, yet our practices haven't quite kept up with the pace of innovation in technology and design recently. This is why we wanted to produce a very forward-thinking, game changing book. I think that we can be proud of the final result!
The Smashing Conference, which we are organizing together with our dear friend Marc Thiele who is known for organizing very personal community events in Germany, is our humble attempt to organize a friendly, valuable and inspiring community event that will help us all become better at what we do. Our community has some very distinctive attributes, such as ongoing experimentation, learning, sharing and exchange of ideas. We always encourage Web design community to produce useful tools, resources or just write about design process, workflows, tools and how they are used.
Very often you see show-offs of the final designs, but what we actually miss are more discussions about the design process, how designs evolve. E.g. I'd love to see more articles explaining what variations or elements of the design didn't make it to the final result, and why. What the context of the work has been, what requirements the designers had and how they dealt with that? It would be also great to learn how different designers organize their workflow and their collaboration with other designers and developers. This hands-on experience is something that is very difficult to find and explore on the Web. The Smashing Conference is an attempt to change it. We want to organize a very practical, valuable event from which every attendee can "grab" something "tangible" and then use it in his/her work.
As I've just mentioned, you are very much a design polymath – You write, design, speak, and that's just the tip of the iceberg! If, in some hypothetical universe, you were only allowed to do one of these, which would it be, and why?
I love writing. We never think about it actually but I think it's just fascinating how everybody can develop ideas, package them in a nice article and deliver them to an audience. I love developing my own ideas but it's wonderful to work with our writers as well because you can explore different perspectives and actually drive our very knowledgeable, creative and forward-thinking authors in directions that they never considered before, even if at some point they find themselves in a "tough corner" and have to discover the right road to take first. Authors — who are rather our colleagues and not authors — do not work for us, we work with them. We develop ideas together, we give feedback, we ensure the quality with the tremendous help of our Experts Panel and we challenge them, we move them out of their comfort zone. I think it's very important to not let the author simply write about the topic of his/her choice, but instead introduce challenges that they would need to resolve and think about thoroughly first. It can be very time-consuming, but (most of) our authors actually love the process because we make them explore things that they've never explored before. And that's a real value they get from the writing process.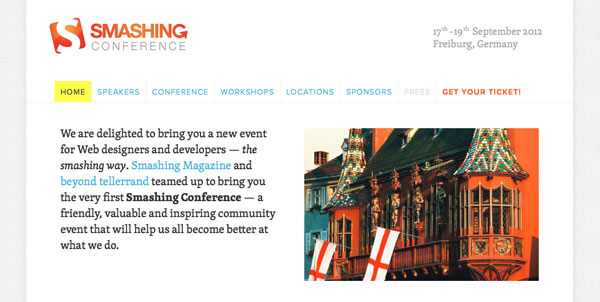 If, in some Freaky Friday-like situation, you could live the life of another designer, illustrator or creative, for a day, who would it be, and why?
That's a fantastic question! To be honest, I always wanted to learn what the regular day of a product designer looks like. It must feel wonderful working with different "tangible" materials and constructing designs out of them. At some point in the past I was literally obsessed with chair and started learning about how one builds one and what are the main principles, qualities, attributes and common "design patterns" that chairs have to have. It's been very, very interesting. Now that I am thinking about that… I should do that more often!
What design tools could you not live without?
I love paper and pen most, to be honest. I know my strengths and my weaknesses, and I am definitely not a visual designer. I love developing ideas on paper and transform them in a text editor or using CSS. It might sounds strange but I love WebKit Inspector most. And there are of course small tools that make my life easier every single day, such as Alfred App, TextExpander and… lots of keyboard shortcuts! Oh yes, I do love keyboard shortcuts.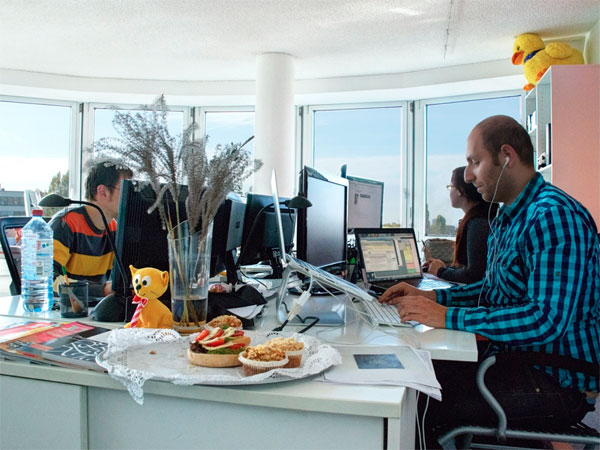 And finally, what tips would you give to anybody who is looking to get started in design or blogging?
Understand your values and principles first, fully commit to them and follow them no matter what happens. Don't be afraid to fail, and feel free to play. Find a way to integrate experimentation in your daily routine. And most important: be patient and be stubborn, if you want to do something and you want to become good at it, do it at least 3 months, 6 months, a year — no matter what happens. Because this is the only way to understand, learn and master any craft. Don't try to find any shortcuts, but focus on hard, time-consuming and dedicated work. And before you notice it, it will pay off on a large scale.
Thanks Vitaly!
Thanks a million to Vitaly for talking with One Minute With. I loved talking to him, and hopefully you did too!
Why not check out Smashing Magazine, and follow them on Dribbble and Twitter?