One

Minute

With…


Mike Rundle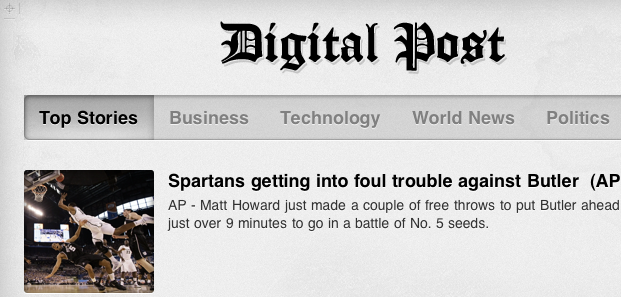 Hi Mike, thanks for taking time to chat with One Minute With. Tell us a little about yourself and your work.
Sure! I'm a designer and software engineer living in Raleigh, NC with my wife (who's also a software engineer) and my dog (who's just a dog.) I'm the User Interface Architect at Bronto Software where I lead visual design and frontend architecture for their suite of marketing and analytics web applications. In the evenings and weekends I design and build iPhone, Mac and iPad apps, and write about iOS interface design at Design Then Code. In the mid-2000s I was the co-founder of the design firm Business Logs and the blog network 9rules.
Walk us through a typical day in the life of Mike Rundle.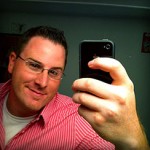 I wake up around 8am, roll over, and check Twitter, blogs, Reddit and email on my iPhone for a few minutes. After I get to work I settle in and start working on the next big features that we'll be rolling out at Bronto. I typically spend my day evenly split between writing JavaScript, PHP, HTML and designing in Photoshop. After work I usually have a variety of projects that I'm working on and I try to put at least a little bit of time into them. Right now I'm splitting time between some interface design work I'm completing for Sublime Text (an excellent code editor, heir to the TextMate throne), a redesign of Flyosity.com, finishing my presentation for Swipe Conference, and some iPhone apps I'm in the early stages of developing.
How did you get into design?
When I was much younger I was really into baseball cards and I used to have large, 8.5×11″ sheets of graph paper where I'd design my own baseball card designs. These would be really elaborate and I'd color them and hand-emboss them like they were a special edition insert in a pack. I'd also design sneakers and, when I was older, golf courses. I was never really an artist, but the more technical and exacting nature of drafting/designing really appealed to me. When I was 13 I started building websites for myself and my friends, and that's when my love of hand-drawing met the logical side of my brain and I started writing little programs in AppleScript and JavaScript. I've been working on the web ever since, and in 2007 I started also designing and coding apps for the Mac and iPhone.
You've been involved in a few high-profile self-initiated projects and blogs, such as Flyosity and DesignThenCode. How much of your work is self-initiated projects, and how much is client work? Is there one you prefer over the other, and why?
I did design consulting work full-time for about 3-4 years, and since then I've been really cutting back and trying to work on my own projects as much as possible. Because I have a full-time job, I don't need to take on any outside consulting work, but I do take on interesting projects from time to time. I greatly prefer working on my own apps and projects because I have full control and they're a lot of fun to work on. I am planning to take on more outside design work soon though, after the redesign of Flyosity is finished. I'll mostly be focusing on smaller, quick-hit projects as they tend to be more interesting to me than long, huge projects.

Where do you see yourself in 5 or 10 years? Are you still hoping to be making tutorials and writing for blogs, or do you want to have moved onto to something else?
Five years ago in 2006 the iPhone hadn't come out yet and I was building websites for clients full-time. Now I'm mostly working on iOS apps and user interface design for web applications. So many things have changed in the industry in the last five years that I really can't venture to guess what I'll be working on five years from now. I'm sure I'll still be designing and building software for Apple products, but whether those apps will run on the Mac, iPhone, iPad or some yet-unseen device I just can't say. The only thing I can say for sure is I'll still be doing both design and programming work since I like doing both.
What design tools could you not live without?
Photoshop is my workhorse. I've been using it since the mid-90s and am about as familiar with it as any piece of software I use. Dribbble has become a great source of inspiration, I love browsing the Popular section or specific tags like iPhone, icon, iPad to see what cool work is being uploaded there. For non-digital planning of projects I like paper & pen because I can write down lists, annotate them, draw pictures, draw layouts, and generally be free to fully express whatever is in my head. No note-taking software I've used has even come close to the freeness I have when writing by hand.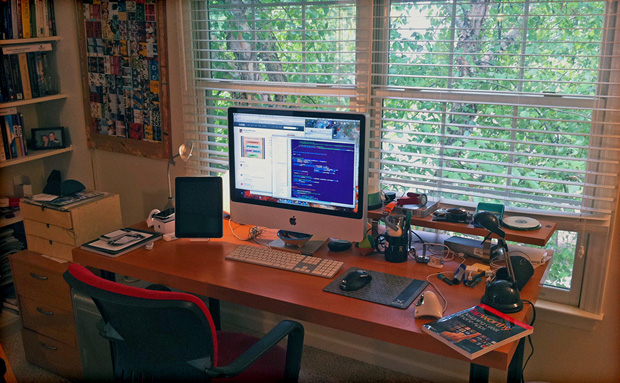 Aside from design, what do you like to do in your free time?
I'm a hardcore foosball player and golfer. We have a foosball table at my work and I'm usually playing it around lunch time and then after work with the other guys on my engineering team. I've been playing golf since I was in high school and really enjoy it. Nowadays I go to the driving range more than I actually get out on the course but I typically shoot in the low 80s.
And finally, what tips would you give to anybody who is looking to get started in design or blogging?
When I tried to get people to notice me online back around 2002-2003 there were only a handful of web designers with blogs, the community was tiny. To reach out to them you merely had to send some nice emails out to people and hope that they took a second out of their day to read it. Now the design community has just exploded, and there are so many niches that it's impossible to count. Web designers, user interface designers (software, not sites), user experience people, icon artists, the list goes on and on. There are blogs and forums for each of these topics and hundreds more, so getting noticed is a lot harder now. The only technique that was valid back then and is valid now is to work really hard and do a lot of great work. Make up fake clients and design sites for them. Redesign apps and sites just because. Redesign your personal site over and over till it's amazing. Work on icon sets then give them away. Write tutorials on all the things you know how to do. Study what apps or websites look amazing and figure out how they designed it, then write about what you found out. There a bunch of ways to get noticed in the design industry, and (unfortunately!) most of them involve good old-fashioned hard work.
Thanks Mike!
We're really grateful to Mike spending a few minutes with One Minute With. Hopefully you, like I, found his responses really interesting!
Why not check out Mike's site, and follow him on Dribbble and Twitter?