One

Minute

With…


Kamil Khadeyev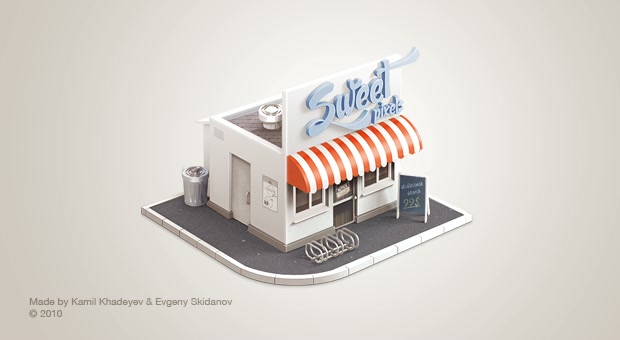 Hi Kamil, thanks for taking time to chat with One Minute With. Tell us a little bit about yourself and your work.
Hey :) My name is Kamil Khadeyev, I'm 23 years and I'm a graphic designer. I live in beautiful city called Kazan. It's in Russia, near to Moscow. I'm keen on everything related to the screen graphics, whether it is graphic user interface design for iPhone or icons/illustrations for websites.
Walk us through a typical day in the life of Kamil Khadeyev.
I have shifted day-night schedule. My day begins after noon with checking my e-mail/Twitter/Skype and to-do list. Then I try to determine what I am going to do today and start working. After finishing scheduled work I take a break to go outside, have a chat with friends, watch TV and read some books. And usually I finish my day after midnight by watching some TV-show (like "How I met Your Mother" and "The Big Bang Theory") and/or by listening to audiobooks or podcasts.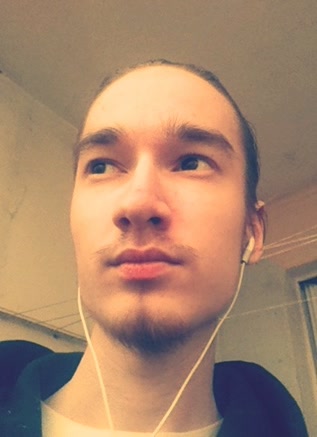 How did you get your first design client?
When I was in school, I played browser-based RPG called "Combats.Ru" (it was kinda popular in Russia a while ago). In those times I've just started getting into design. I did some graphics for clan sites from that game for practice . And one day one of those clans invited me to join them. A chief of that clan also happened to be a supervisor of an advertising agency in my city. So, he hired me for my first real project :)
How do you approach a new project? What's your design process like?
If we're talking about icon design, then I start with sketches of ideas for a future illustration. I try to come up with as many ideas as I can. Though I usually show only the best of them to the client (3-5 sketches). And I'd like to say, that I use sketches and mood-boards only as a communication tool. They can look not so cool, but their only purpose is a delivery of my idea to the client, therefore I don't polish them too much. After sketching stage, I run Adobe Photoshop and Adobe Illustrator and start using magic :P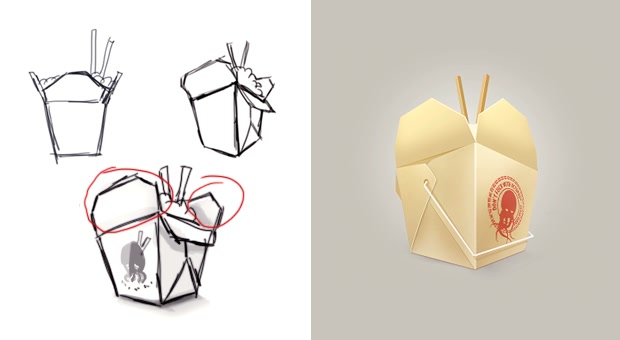 You've worked extensively with icon design, illustration, and web work – Is there one you prefer over the other, and why?
Actually, I can't say, that I prefer one design type over another. I like trying something new. So I'm still searching my niche. I want to try design of promo sites, maybe even product design. I've started learning Cinema4D recently, so I guess it will affect my work soon too. In general, I like making something that looks awesome, hehe :D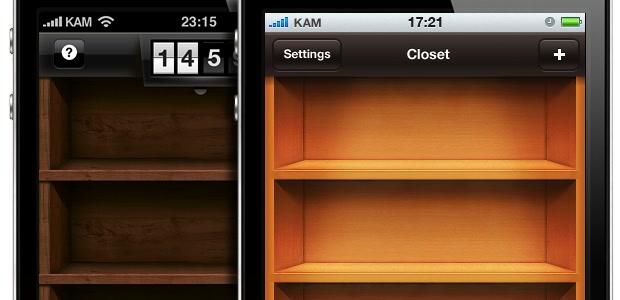 This is a massive generalisation, but in the design community, Russians are known for creating perfect, shiny, lickable 3D illustrations that us mere mortals can't help but envy. Why is it, do you feel, that Russia grows such amazing icon designers, compared to the rest of the world?
Hehe :) Well, I have a few theories about this. Here's one of them: in Russia if you post your work somewhere, you get tons of not very positive criticism. It is kinda harsh in comparison to Dribbble. Any small mistake will be found and will be shown to you as your flaw. In Russia it is also called "lynching", hehe :) So, after a couple of those lynchings, a designer is getting to the point where he has two options: a) to leave design (or at least do not show his works in public) and b) to start thinking ahead and try working on each and every small detail, to make his works perfect.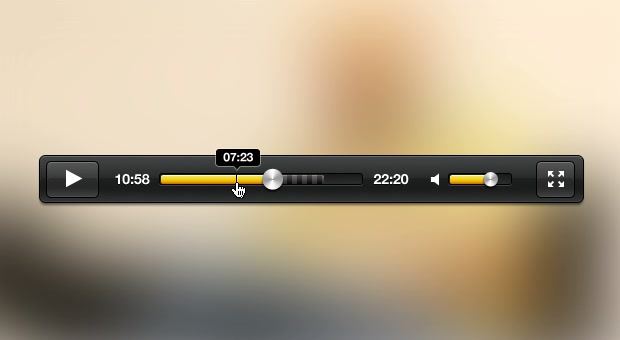 You do a lot of work simply for practice, in order to improve your skills. How important is that, and how do you manage to fit it in around payed client work?
For me design was grown out of a hobby. I started with drawing something for myself, just for fun. And I still can't live without it. Especially because of my love of trying something new — I need to practice first and gain some skills before taking real projects. Besides, it helps me to fill my portfolio with works. And I hope someday one of my "works for practice" will grow into my own personal project. So it's a win-win situation.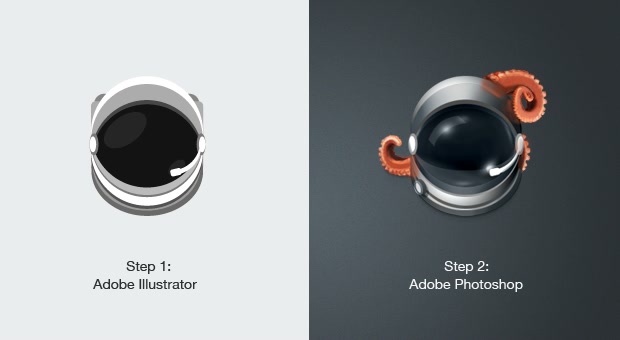 What design tools could you not live without?
I have iMac 21.5″ (late 2009) with 12GB RAM, Wacom Intous 4 M and Magic Trackpad. I don't use a mouse at all. Speaking of software, I use a default "design-package": Adobe Illustrator and Adobe Photoshop. Sometimes I use Google Sketchup for making drafts of 3d objects, to check perspective in my icons and illustrations. I know, some of the guys from icon-design industry think that using 3D software is cheating (Hey, Pedja and Kajdax! :P), but I reckon it's okay, especially for production purposes, when you have strict deadlines and need to make your work fast. Also I use Byword for writing articles, Awesome Note for iPhone for writing fast notes/ideas. And I can't live without CloudApp for sharing sketches, screenshots and other files with my mates and clients.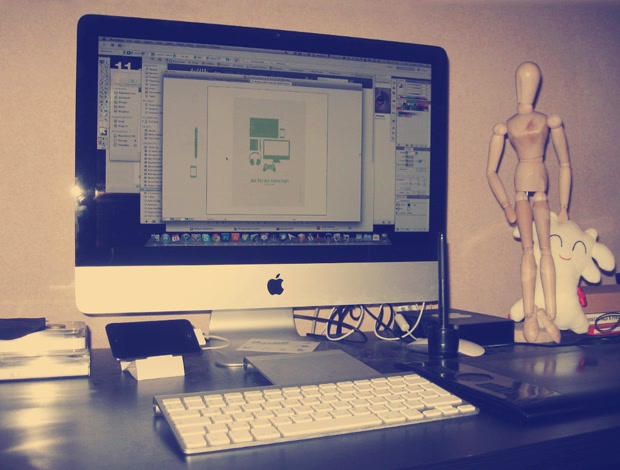 And finally, what tips would you give to anybody who is looking to get started in design?
Do what you like and like what you do. Try to find something interesting in each project. Something that you'll love in your work. Enjoy the actual process of working and you'll get the best result you can reach.
Thanks Kamil!
Thanks a million to Kamil for chatting to OneMinuteWith! I loved talking with him, and hopefully you enjoy his answers as much as me!
Why not check out Kamil's site, and follow him on Dribbble and Twitter?