One

Minute

With…


Sean McCabe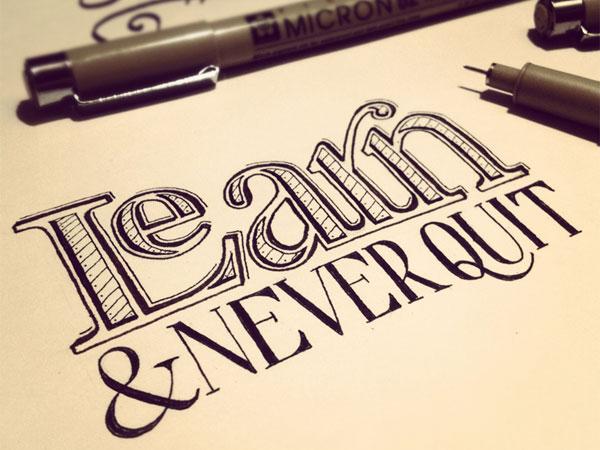 Hi Sean, thanks for taking time to chat with One Minute With. Tell us a little bit about yourself and your work.
Hey! I'm Sean: a lettering artist, type designer, and interface crafter hailing from San Antonio, Texas. I run Bold Perspective with my partner and co-founder, Brian Purkiss. We're a design firm primarily focused on web design and branding. During the day, I'm handling design and the business side of things while Brian codes up a storm as our developer, bringing our designs to life.
You may know me as "seanwes". Little-known fact: Wesley is my middle name, hence the handle. Lettering is something I've always been very fond of, and while it's something I've done since middle school, I've only recently in the past couple of years really pursued it with a vigor.
I'm not sure if I've determined the catalyst, but if I had to pinpoint an event, I'd say it was meeting Kyle Steed for the first time in 2010. Kyle is one of the most genuine and humble people you'll ever meet. I had the privilege of talking with him over coffee where I experienced the contagiousness of his passion. His enthusiasm for doing what he loved was very inspiring. He advocated a disregard for external validation and instead promoted a simple dedication to creating for it's own sake and recognizing inherent value irrespective of peer approval. I'll always appreciate the time he took out of his life to invest in mine.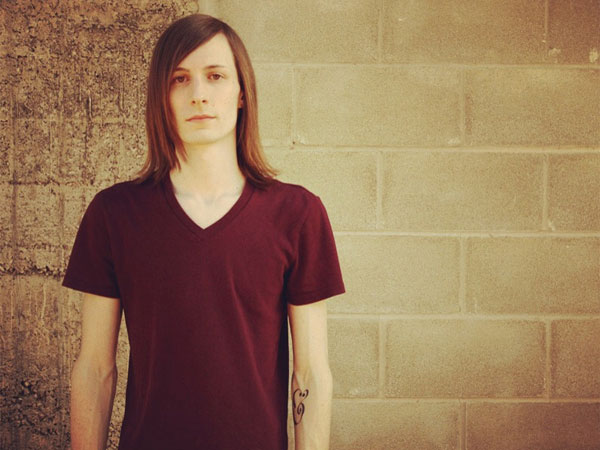 Walk us through a typical day in the life of Sean McCabe.
I'll be honest, I usually check my email, Twitter and Instagram on my phone from bed before my feet even hit the floor. A typical day begins with taking my wife to work at the coffee shop in the morning. It works out very well for me because I have a convenient source of unlimited espresso—something I take daily advantage of.
Work at Bold Perspective typically starts at 8am. We're pretty casual in the first half hour, catching up on our Twitter feed, maybe doing some light reading as we wake up. Client emails are taken care of first, and then we get to the fun stuff.
We really get into our work and usually eat lunch at our desks without stopping. While we work hard, we offset it with regular mid-afternoon Xbox breaks. It's times like these when working for yourself is definitely a blast! We love what we do, and we always get the work done, so we're able to be fairly flexible outside of that. Some days we may sleep in an extra hour and others we'll stay to work a bit later in the evenings. Recently, we've instated what we like to call "Bold Perspective Friday" where we take a break from client work and focus on growing our business and improving some of our Labs products like wpLifeGuard.
We'll typically call it a day around 6pm, which usually makes for a 10-hour day. Compared to a typical day job, we've usually put in about 40 hours by Thursday, and that's what allows us to have Fridays as "extra" time to invest in growing our company.
While lettering is most of what I share online, it's actually something I do almost entirely on nights and weekends. I'll sit down to a delicious home-cooked meal after work, made by my wonderful wife, and we'll watch a tv show or two. After that, my time is pretty much consumed by lettering until midnight or 1am. If I'm not working on a commissioned piece, I'm working on a personal piece. I always make an effort to create, no matter what.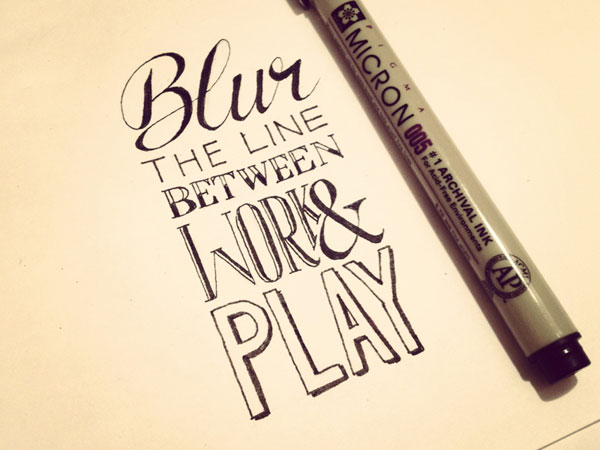 How did you get into design? Was there a defining point in your career, and if so, how did it shape you as a designer?
My dad introduced me to computers at a very young age. I was fascinated by technology. I never was very into videos games as a kid. I was more interested in making things and learning how things worked. I knew I wanted to do something in the technology industry, but wasn't sure what. My dad taught me some programming languages, I knew enough about computers that I started up an IT business in high school and was repairing computer full time for a number of years, but none of what I was doing felt like THE thing.
I freelanced web design in high school alongside my computer repair business. I have always been very creative, but at the same time very logical and meticulous. Design fit this niche for me so perfectly, and I really began to enjoy my freelance work as a web designer. Eventually it got the the point where I was getting more work than I could handle. I saw this as an opportunity to expand. I called up my friend, Brian, and two months later we took the leap into full time web design with Bold Perspective.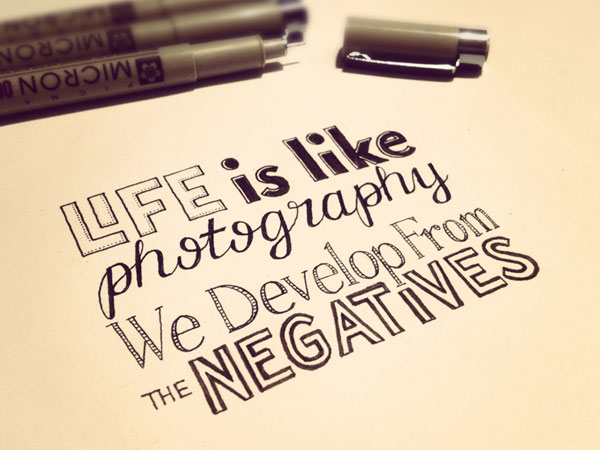 How do you approach a new project? What's your creative process like?
I have a lot to say on process and I feel that it would probably be best to point to a couple of places I've written on the topic for those want to go more into depth.
With lettering, it's a question I was getting asked more times than I could handle. It lead to me writing the Learn page on my website. It goes over my typical process for a lettering piece and answers several general questions about getting into lettering.
For design, I wrote Establishing a Process (Pt3 of the Enabling Successful Projects series). It goes over everything from the benefits of displaying a process to setting client expectations and breaking down your process into steps that are digestible and easy to comprehend.
You're certainly known in the design industry for your hand lettering – Do you find that it's useful to have a niche, rather than being a jack-of-all-trades? Did you approach design with that aim, or did it naturally evolve?
This is a great question. When it comes to design, I tend to err more on the side of letting the content dictate the design rather than imposing my own style (though I see either as being very valid approaches). With lettering though, I think I've naturally come to develop my own style and voice. I think it's helpful to have a core element that is distinctly your own, but still maintain a variety within your work.
It's worth noting that you will always play your best hits. So make sure you are displaying the type of work that you want to continue making on your portfolio. When you have variety in your work, you'll be less likely to get sick of getting asked to recreate one particular style over and over.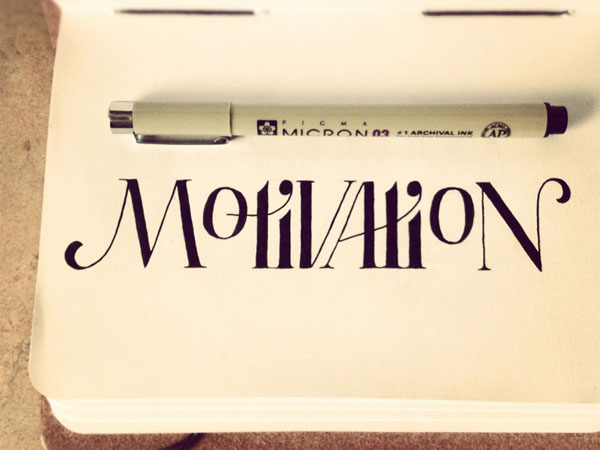 Not only do you design awesome stuff, but you also write about design, release fonts, and much more – How important is it, do you feel, to contribute back to the industry that fostered you?
I think it's extremely important! I am completely self taught myself, and without the generosity of this fantastic community, it would have been very difficult to glean a education. The open and helpful nature of the design community is what makes it so great. The selflessness of those who share their knowledge is invaluable for those of us who are wanting to learn real, relevant skills without racking up huge student loans.
I think a formal education can be a great thing, but it's certainly not a prerequisite. If you don't learn HOW to learn in school, you've learned nothing. While schools can teach many fundamentals, I've found that there are many critical gaps that are left unfilled. It's instances like these where it is crucial that you proactively seek to further your own education. Resources like Design Professionalism and Method & Craft are literal gold mines with a wealth of knowledge that is overwhelmingly helpful.
It is for this reason that I share my process, and for this reason that I write on the topic of design. If what I share is able to help someone else succeed in this industry, I consider it an honor. It really is the least I can do, and I will happily spend the rest of my career doing my best to give back.
If, in some Freaky Friday-like situation, you could live the life of another designer, illustrator or creative, for a day, who would it be, and why?
I would have to say it would be the late Doyald Young. The man had such a love and devotion for his craft. I really do love the thought of loving what I do as much as he did at his age. The understanding he surely gained in his many years of experience would no doubt be of incredible insight.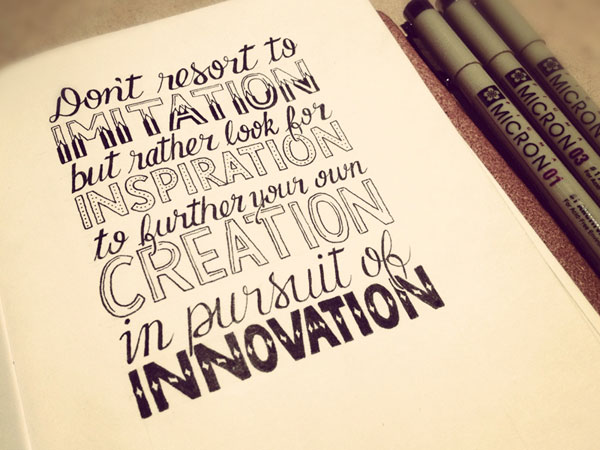 What design tools could you not live without?
A full set of Microns and a trusty 2B pencil. While I try, I'm certainly far from perfect, so a good eraser is equally as important! When it comes to computers, I use Photoshop and Illustrator quite heavily. I would love to see Photoshop get a viable competitor, but it certainly pulls its own weight. I'm a keyboard shortcut fanatic, so if you look over while I'm designing in Photoshop, it may look like I'm typing an essay.
And finally, what tips would you give to anybody who is looking to get started in design?
Ok you ready for this one? Your portfolio isn't big enough. I'm serious. Coming into this industry as a new design can be very daunting. Very quickly you'll be aware of the front runners—those with great success and large followings—and it's very easy to be discouraged. It's tempting to look for the fastest and easiest way to get some recognition. Want to know the secret? There is no fast way. Everyone you see who you think has "made it", has poured blood, sweat, and tears into what they do. They've spent many years consistently dedicating themselves to their craft in order to get where you see them now. (By the way, there's really no such thing as having "made it". I wrote about it in Arrival is a Fictitious State)
If there's one piece of advice I'd like to leave you, it's this: Do good work and continue to do good work. Only with a large portfolio and a vast amount of work will you be able to discover your own unique voice, and your individual style. Only with persistence, will you improve, and only with dedication will you gain recognition.
Thanks Sean!
Thanks a million to Sean for talking to OMW! I really enjoyed talking to him, and found his answers really interesting!